Recruiting new employees takes a lot of time, effort, and resources. Any person can represent a company and go through the recruitment process and hire new employees. The steps are seemingly very simple but the results will be disastrous. Hiring new employees requires a certain level of experience and understanding of what and how to figure out whether or not a person is skilled, experienced, and dedicated enough for a job.
The Human Resources department is composed of those skilled individuals who are well versed in how to differentiate between good and bad potential employees. An HR manager is responsible for this recruitment process and must be aware of the working and hiring trends of the time. Following are some of the Recruitment secrets that an HR manager or anyone hoping to go through the hiring process of new employees must remember when they try to recruit in 2022.
Promote Remote Working:
The last two years have changed most trends when it comes to working and recruiting new employees. Before the pandemic, working in an office was the norm and very few people worked remotely. According to a survey, 20% of interviewees worked from home before the pandemic. That number had increased to a booming 71% of people working remotely from their homes, during the pandemic. 54% of interviewees claimed that they would prefer to keep working remotely even after the pandemic ends.
Remote working is beneficial not only for the employees but also for the employer. While it may benefit the employee in the fact that they will not have to travel for work and will be able to work from the comfort of their homes, it also helps speed up the recruitment process for the employer. The employer will not have to go through the hassle of inviting and scheduling face-to-face interviews, they can simply take the interview only and screen the resumes through Resume parsing software.
Furthermore, with the limitation of physical closeness lifted, the employer can hire people from all over the world. This lets them gain access to a much wider pool of talented and experienced individuals. According to a survey, 80% of people said that they would turn down a job offer if it does not offer flexible timings. Thus, remote working is the key to a successful future and business.
Positive Candidate Experience:
Candidate experience refers to the experience of the candidate before, during, and after the recruitment process. It plays a vital role in shaping opinions about a company and its brand. If a candidate has had a terrible experience during the recruitment process, they are likely to refuse any job offers even if they pass the recruitment process. This is because the environment in which you are going to work plays a large role in the decision regarding settling into a company.
It is the Human Resources Departments' responsibility to ensure that the brand's image is maintained at all times and that the candidates are treated respectfully and properly. According to a survey, 97% of candidates stated that they recommend a company to other people as well if they have had a positive candidate experience, while 55% of the candidates said that they would promote the company on social media or leave positive reviews online if they've had a positive experience.
Increase Employee Retention:
Employee retention refers to the ability of a company to retain its employees. The companies which have higher retention rates are the ones that treat their employees better and offer more benefits. Having a high employee retention rate is necessary for every company as it can cost quite a penny to hire a new employee.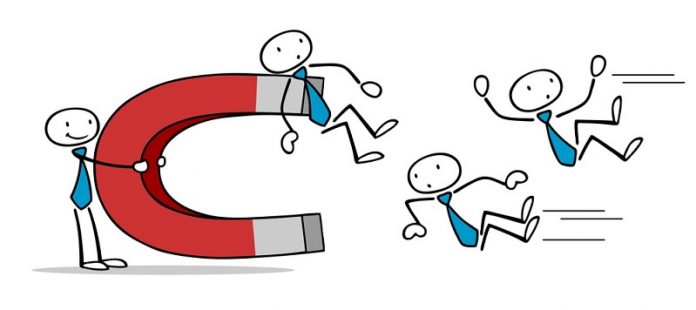 According to an average, losing a good employee can cost a company around $30,000. On the other hand, hiring a good employee to replace the employee that has left is just as important. If a company hires a bad employee through the recruitment process, it can also cost them a lot. According to a survey, hiring a bad employee can cost the company around $15,000. If we add these both up, then the cost of losing a good employee and hiring a bad one in their stead can cost up to $45,000.
That is why it is of paramount importance for companies to develop strategies to ensure that their employee retention rate remains high through their Recruitment strategies and retention strategies.
Highlight soft skills:
In the last few decades or so, the focus has almost completely been on increasing productivity and efficiency at workplaces and polishing hard skills. But with the automation of almost all aspects of workplaces and Artificial Intelligence being integrated into workplaces, efficiency has increased tenfold. The focus is now on the one thing that Artificial intelligence and machines lack; Emotions.
In the coming years, the need for soft skills will skyrocket and according to an estimate, by the year 2030, around two-thirds of the total jobs will be focused on soft skills. Emotional intelligence, Adaptability, resilience, Integrity, ethics, Creativity, and Teamwork are some of the soft skills that have been predicted will be most in-demand in the year 2022.
Use Social Media:
Social Media is the key to success for companies and businesses. With a solid social media standing, a company is likely to attract more potential candidates and create a good reputation for itself. According to a survey, 96% of people use Social media to look for a job and 78% of recruiters expect social media recruiting activities to increase even further. So, the use of social media and integrating it into the recruitment process may just be the perfect solution for talent acquisition.
Conclusion:
To conclude, the world is changing and it is changing very fast. We need to understand the importance of change and the need to mold ourselves according to these changing trends. The pandemic has shifted the world view of people and their priorities have changed along with it. Companies must understand this fact and shape their brand and recruitment process to fit the needs of the new candidates because the old ways are not likely to work at this time. Furthermore, while we must continue towards the progress that the age of digitalization brings, we must also make sure that we develop our skills along the way as well because there are many things that machines are incapable of achieving.