Recently, work from home is spreading all over the world as people are experiencing it on a large scale. One of the reasons behind the sudden popularity of work from home is the COVID-19 pandemic. It has forced the employees to embrace work from home even when they were not willing to implement it.
Work from home is not as easy as it seems, employees have to deal with several difficulties. Work from home means you are working all alone, there are no colleagues, no boss, and no close friends. There are few software available for communication but you can't connect via it for the whole day as you do in the office. Hence, your interaction with others becomes limited. This leads to a lack of motivation, which also influences your productivity negatively.
Lack of motivation does not merely affect your work but also has an impact on your health.  Feeling demotivated can lead you to mental depression. Therefore, you must be motivated while working from home.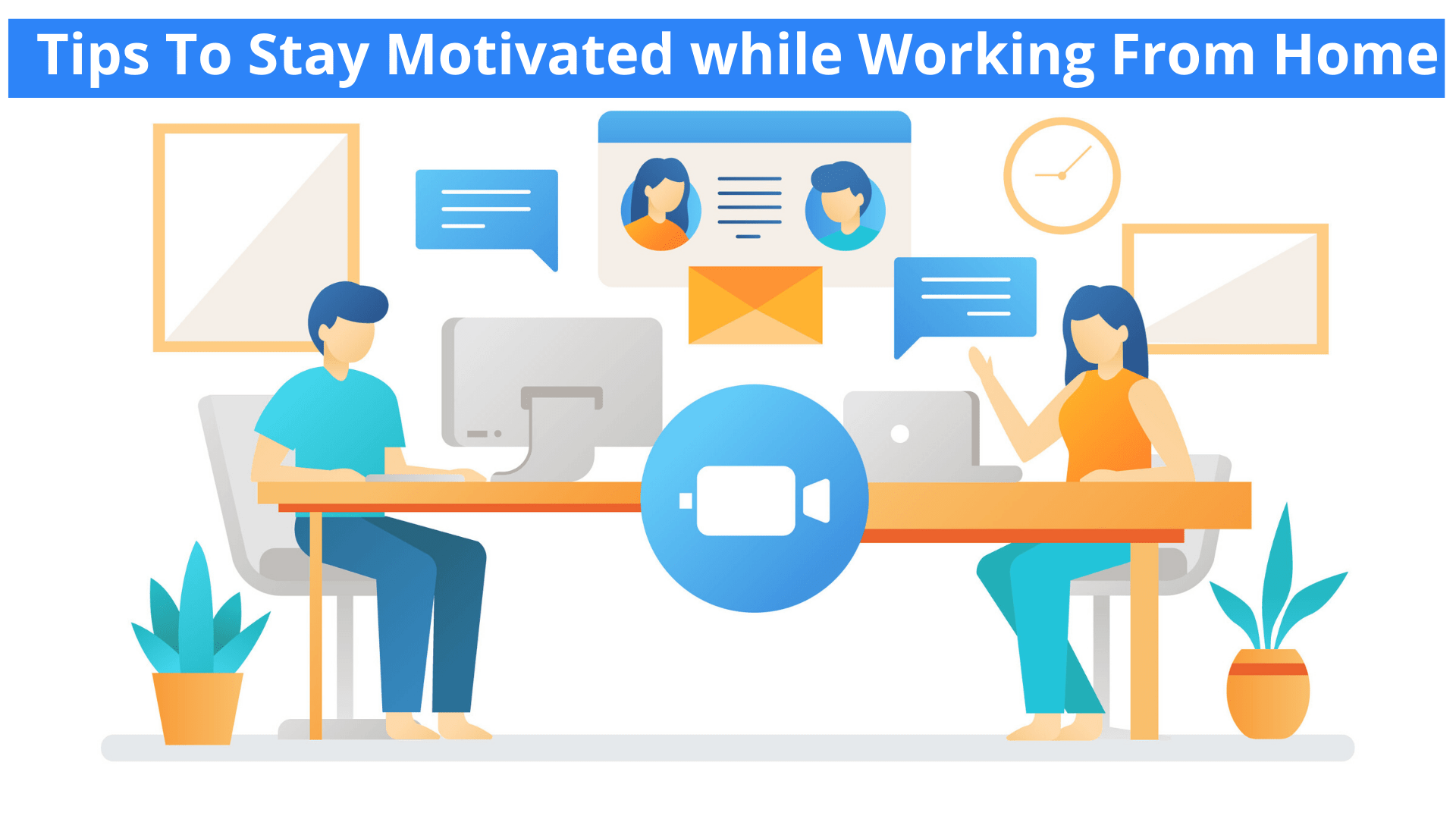 The following are the points that you should remember to make yourself motivated, while you are working from home.
Create A Working Environment
Create a working environment inside the house that makes you feel like you are in the office. You can't be motivated and productive in a distracting environment or the environment with distinct activities. Choose a particular space for work such as a study room, and put all the needed things there. The atmosphere has a significant impact on humans. Go with the environment which motivates you to work productively.
Time Optimization
Plan out your day before commencing tasks. Make a list of activities or tasks that you shall accomplish. Also, allocate your time to those tasks wisely and check off when done. This list motivates you every time you will complete any tasks. It will make you more focused to achieve your deadline. Through this, you will be motivated all time and also you can make better utilization of time.
Connect With Your Colleagues And Boss
Connect with other colleagues on a regular basis. You are not physically present with them but, you can share things over the phone or through any other communication tools.  Connect with your boss to update him/her about work, share project status with coworkers, and many more things you can discuss with them. By sharing work-related talks you can make yourself motivated the whole day. Communication is essential if you want to be more productive.
Take A Pause
If you work continuously throughout the day surely you will feel demotivated. You should take a break and heal yourself. Constant work without a break could be the reason for your low productivity. Science has also proven that a break can increase your productivity. Break, only a mental break for daydreams can also help to improve the brain function and stay focused.
Reward System
Every company provides the reward to the employees for many reasons like their dedication, their good works. They provide in many ways like increasing salary, extra time off, etc. Through this, they motivate their employees. You can apply the same formula to motivate yourself. While working from home you are your own boss, so after completion of the task, you can give different types of rewards to yourself. You can make deals with yourself such as, after completing this task you will go for your favorite movie, etc.
When you are motivated, work from home is enjoyable for you. The above points help to make you feel motivated but still, you know yourself better. Hence, you know which things are essential for you. For example, some people improve productivity by listening to music at work time and by reading.
Therefore, find out your points through which you can be motivated to work from home and enhance your productivity.