Owning the business is not a challenge, running it is. When it comes to running a business, many things come across the mind such as business strategy, goals and, product development and its services, marketing and selling of the ready products, etc. Every business owner desires that their product should be in the limelight and gain maximum attention. This is where social media can be instrumental.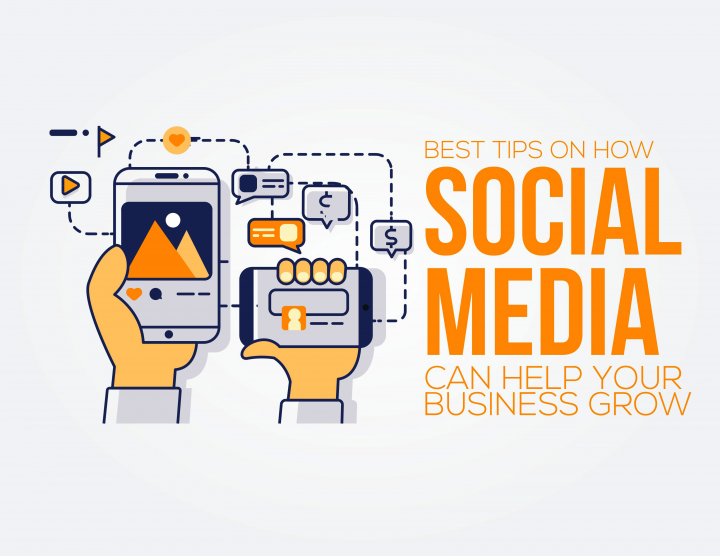 Presently, more than 2 billion users are active on multiple social media. Social media today has turned into powerful equipment that can be used by everyone. Moreover, it is accepted by businesses worldwide. Businesses can boost their number of audiences and followers if they know the right way to use social media.
This blog is sharing knowledge on how social media is useful for businesses and their product or services. And, how you can use it in the right direction for your business growth.
Strengthen Awareness: 
Social media is the ideal spot to amplify the awareness about the product or services because today tons of people are utilizing social media. Having a business profile on multiple social sites helps the business to exhibit what they make and its advantages for their prospects. This is also an effective way to strengthen awareness about the brand. When you appear in front of people, you become capable of gaining the number of customers.
Lead Generation:

Generating leads is a crucial aspect of the business and social media contributes to it positively. Various social sites provide advertising formats for the purpose of lead generation. This is simple but offers lots of benefits. You can also filter the crowd based on their gender, location, hobbies, etc. Without buying the product or service, the audience can show their interest and it allows businesses to gain popularity because of their expressed interest seen in your company.
Boost The Website Traffic:
Another effective way is by sharing meaningful content related to your product on social media to boost the traffic on your company website. By participating in certain discussions or by showing your expertise, you can make your website visible to millions of people who are part of that discussion forum. This attention will drive them towards your website and increase the website traffic. Assure that your website visibility is provided in your social media accounts. Highlighting and hyperlinking your website on social media will make people easily reach your website.
Improve Customer Satisfaction:
Communication with followers and audiences on social media will make them feel that they are personally connected with you. Hence, do communicate with them by replying personally to their comments. This way your brand will be appreciated for respecting their followers and this in return will improve customer satisfaction. Such things help you to relate with your customers and will differ you from the competition. Sharing information about your company's achievements, and accomplishments on social media accounts will also make your business trustworthy.
Update About Competitors:
All your competitors are also using social media sites and that too with the same purpose. Hence, social networking sites are the best way to track or keep yourself updated about your competitors. You can see what people are saying about them and also know their newly launched products, market strategies, the method they are using to interact with followers and audiences, etc. Moreover, you can note all the major points of competitors that your business needs and come up with a better product.
So, connect your business with social media sites which will help you to reach the targeted audiences and make your products and services visible. Be active there. This will help your business to win new customers and grow.