In the career point of every candidate, at least once he thinks about the type of job he/she should adopt i.e. Contract job or a full-time permanent job. Whereas, companies and employers also think the same before filling a position. But prior to any conclusion, it is required for both parties to have enough knowledge about the advantages and disadvantages of a contract based job and permanent job.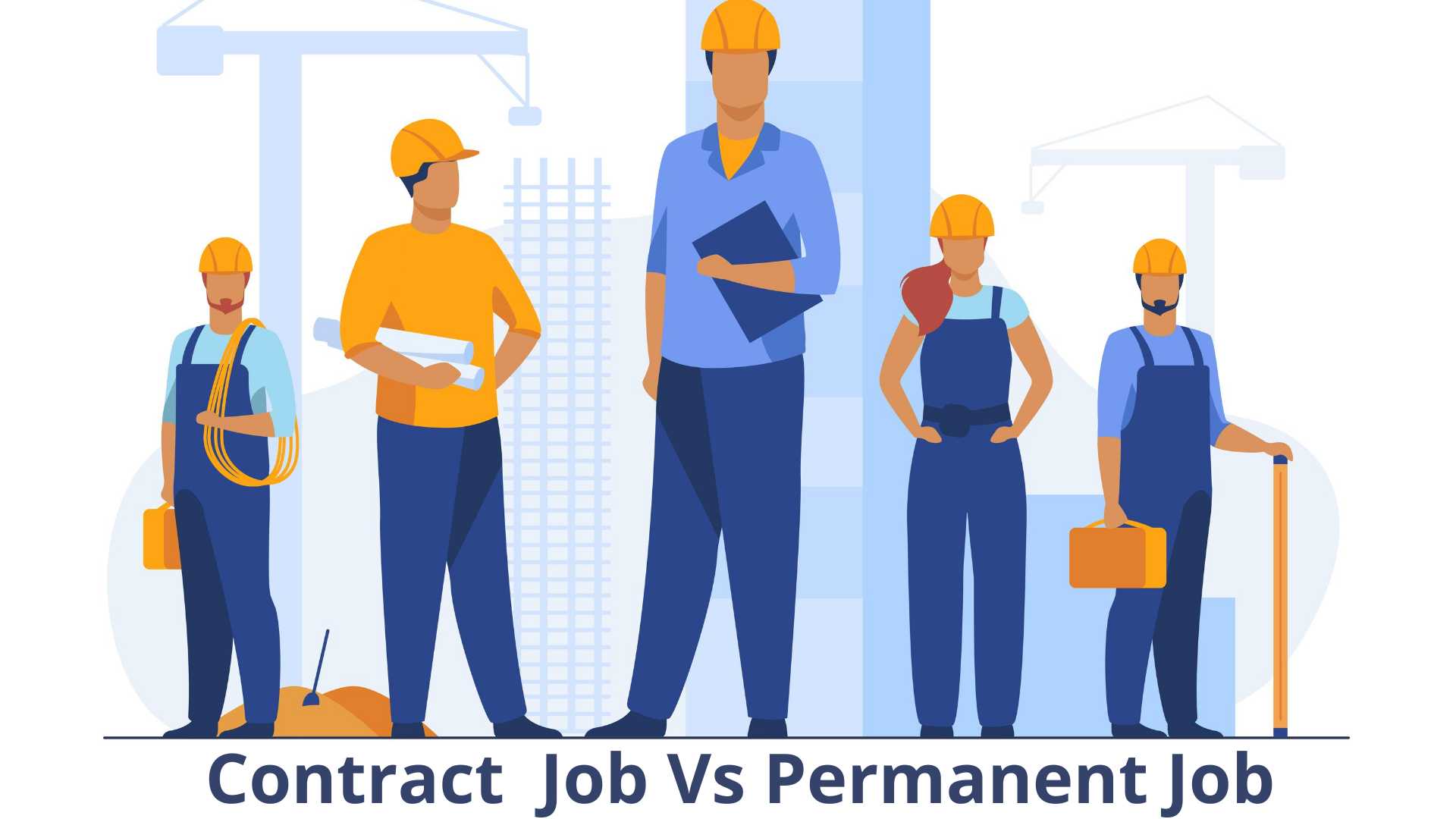 This blog helps you to know about the employment types in detail. Let's discuss some pros and cons of the contract based job and permanent job.
Contract Base Job
What is contract work?
Contract work is a temporary type of work. The contract often relates to project time-sensitive base work. It refers to a particular time-bound like 3 months, 6 months, or 1 year. The company hires the contract based employee for completion of the specific project-based task or for a specific time to work on a project. Sometimes companies hire them due to the lack of skill in their organization.

Pros
Contract workers get higher wages compared to the permanent job.

After some time, You will get the experience of working with new office culture, different people and different places, that helps you to grow positively.

Gives the opportunity to upgrade your skill and help you to learn new things.

You can choose the amount of work as per your comfort zone as the rules are less strict.

Contract work leads you to make a solid network as you will work for different organizations.

Contract work makes you able to work in an international position as well.

With contract jobs, one will get to explore more locations due to travel

Many short term contract jobs, away from home, get travel expenses reimbursed
Cons
No job security as many contract workers are laid off due to reasons like project cancellation, economic downturn, pandemics, at the end of the contract period, etc.

Need to work on the job application process again and again. Need to find out another contract before the current contract ends. This is a time-consuming process.

Contract employees are not eligible for bonuses and various types of benefits that companies give to their regular employees.

May not get employee benefits

Contractors get paid for extra hours worked
Permanent Job
What is a permanent position?
Permanent Full-time position is where a person works for a company to earn a particular fixed salary without any predetermined end date. The person works as per the company's working schedule or hours and is introduced as a full-time employee of the company. These employees need to work according to the company rules and regulations and have to complete the target work or task in a day or a week as scheduled by the management. Apart from this, they also get many advantages from being a permanent employee.
Pros
Fixed working schedule like all other employees.

The financial risk gets minimized as they receive a fixed salary. 

Eligible to get paid for sick leaves, public holidays, and for the leaves due to personal reasons.

No need to perform a process of application frequently.

Job stability.

More job satisfaction as the employees form long term relationships with their colleagues.

Better career path option with the employer
Cons
Permanent employees often get lower pay against contract employees.

Less flexibility or no flexibility at all as employees have to work with a consistent schedule and working hours.

No scope of creativity as they get less variety of work.

Unwillingly employees get involved in company politics.
You can observe that a bunch of things need to be looked at before you decide which position is more beneficial for you. It is not only about financial benefits but also the work and experience that comes from these positions matters.  You can choose the position based on your priorities, like if your priority is to upgrade your skills then you should select a contract base job.
Be wise before choosing your type of job.