If you have created a document, spreadsheet, collages, or business-related documents and then shared it digitally, then chances are good that you have used Microsoft Office.  Microsoft Office has been in the limelight since the time computers have become a household name. It provides various kinds of content creation programs like word documents and PowerPoint presentations.

Microsoft Office facilitates with lots of advantages since its creation. And presently, Microsoft Office 365 is ruling by serving better experiences and benefits to the professional community and business organizations. In this advanced world, the employees also need ultra-rapid tools for work, that can be accessed from any platform and help them make their work quicker. For such purpose, Microsoft Office 365 is considered as a supreme tool.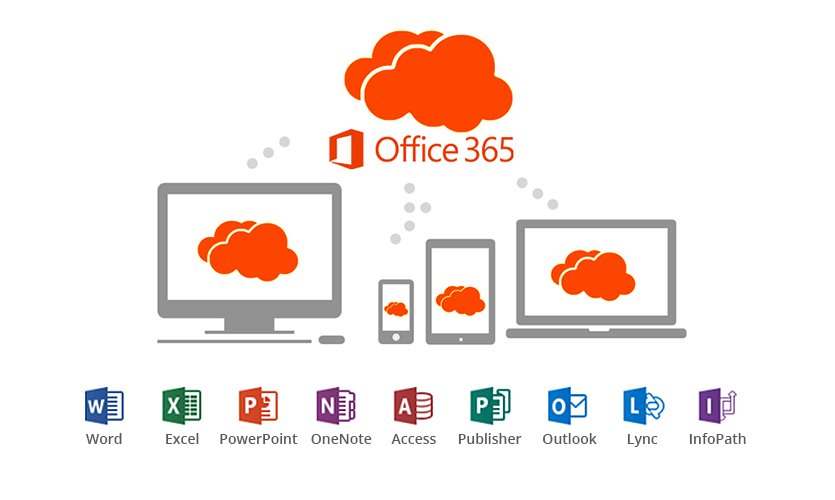 Let's see some advantages of Microsoft Office 365 that obliges employers and employees to adopt it. Obviously, in some cases employees may need help and guidance to get started with Office 365. There are lots of companies that can teach your employees how to navigate office 365.
No More Down Time
It is a cloud base system hence whenever you use an app or document; it stores your data on the cloud. This makes retrieving your data from anywhere an effortless process. It also solves the problem of down/crashed servers, lost files, and other failures that take place as a downtime. All it needs is an internet connection to continue the work.
Flexibility
As far as the users are working on the internet, they can get access to Microsoft Office 365 from anywhere. This is helpful for employers who adopt remote working and for the employees who often travel with them. It also increases the performance of the company as it can be used during non-office hours in case of emergency.
Data Retention
As data is stored on the cloud, the company does not need to save it frequently after making changes. Everything is saved automatically on the cloud. Thus, there is a zero possibility of data loss. You will always be aware of who is accessing your files. Moreover, the files will be untouched by power outages, hard drive malfunction, and natural disasters because data is saved on the cloud. Apart from this, the experts are continuously working to fill the cutting edges of cybersecurity.
Latest Updates 
Subscription for Microsoft Office 365 is available and open or everyone. By purchasing a subscription you will always work on the latest version of Microsoft Office 365, with its latest updates. It's not only you who work on the latest version but every team member gets the update simultaneously. Thus, it makes the work done effectively without any confusion because every employee will work at the same level.
Additional MailBox Storage
Emails are the backbone of every business for communication purposes. A number of conversations take place via mail every day. Microsoft Office 365 provides 50GB of storage for every email account. Thus, users do not need to delete their emails repeatedly. This process is clean and time-saving.
Easy Collaboration
Through Microsoft Office 365 the users and employees can collaborate effectively due to its Collaboration feature. Mostly in organizations, people work in a team for a particular project, therefore, everyone uses identical documents. Each team member can contribute or edit the documents, presentations, or excel spreadsheets, through Microsoft Office 365. These changes are in real-time. Users can also view the current version of the document and also get information like who updated the documents earlier and how many changes are done.
Microsoft Office 365 is always the best choice for every business and organization due to its multiple advantages and hence there is a rising demand in  Migration for Office 365 and SharePoint Online Migration. If the company wants to be productive and lead the competition, then they need this tool. Microsoft Office 365 makes the work of employees quicker and also increases the efficiency of their work which helps the company positively.