Building Workforce planning is a business activity HR needs to conduct to meet the organization's future needs. Covid-19 changed the face of business activities, and while some trends may be forgotten, others are here to stay. Strategic workforce planning is the core focus of businesses these days to cut costs and maximize efficiencies. As an employer, you need to know how strategic workforce planning can add value to your business. In this blog, you can read about vital facets of strategic workforce planning that will prepare you for managing future uncertainties.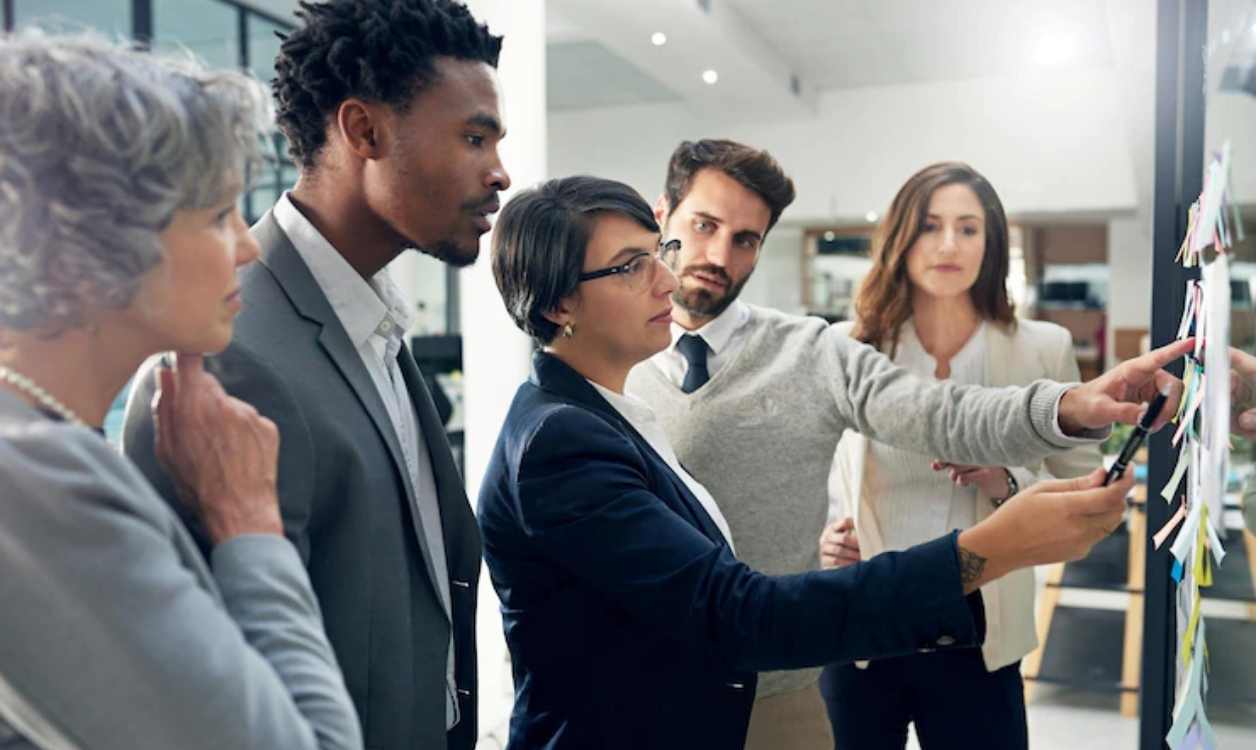 What is strategic workforce planning?
Simply put, strategic workforce planning determines your organization's employees' future needs. It is a statistical method that finds ways to cut costs while achieving the best skills needed in the future. It is backed by strategies to predict what type of workers are required (skilled or educated), the number of vacancies, market labor supply, any internal factors affecting the plan, etc. According to a survey, strategic workforce planning must align with your business strategy. As a result, a foolproof and accurate workforce plan can get you the correct number of talents and save you millions of dollars through good and timely decision-making.
However, all departments need to be equally involved in planning the workforce. For instance, HR works on data while finance is responsible for budgeting and feasibility analysis. If HR lays out a weak plan, the calculations will go wrong. As a result, the predictability will be inaccurate, and you will not be meeting your workforce needs. So, it is important to work collectively.
Why is workforce planning strategy essential?
Predicting your future workforce needs is wise for your organization to run smoothly. You cannot take instinctive actions. Instead, you need to analyze your steps against the available people-analytics data. A strategy can give you directions and assure you if you are taking action in the right direction or not. According to the HR Metrics and Dashboarding Certification Program, strategic workforce planning gets you a workforce of the right size, shape, agility, and cost.
How to build strategic workforce planning?
Now, you will learn the essential criteria of strategic workforce planning. There are many ways to build a strategic workforce planning but to give you a basic idea, here is what you need to include. You can customize the plan because every organization is different. 
1. Analyze the Long-term Goals
Where do you want to see your organization in the future? Maybe you want to increase production by 50% in the next three years, or you need to get a firm grip on the technological aspect of production. Whatever the goal is, you need to be clear about it. That will help you work on the next steps.
2. Analyze your Current Workforce
Gather and study your workforce data. This data can include the age group of your workforce, the skills they possess, the number of employees who are going to retire, etc. That will help you analyze where you stand at the moment. You can then work on the input required for a stable and strategic workforce. For instance, by analyzing your current talent's performances, you can explore their potential and determine their quality. Well-performing workforce counts toward excellent quality. You can further investigate the number of such quality workers. Based on your current analysis, you can build your future demands.
3. Identify the Workforce Gap
Once you know about your current assets, you can take action to improve your future performance. In this case, your asset is your workforce. For instance, with technological advancement and the market moving towards automation, you know it will be hard to train your older employees. So if you have a majority of the workers that may retire in the next five years, you can plan accordingly and maybe provide them with early retirement, hire new talent, and train them. It all depends on your plan to combat any problems in your workforce and then can fill the gap with appropriate measures.
4. Take Measures to deal with Uncertainties
It is wise always to have backups. If plan A doesn't work, you must have a plan B. Learn from the covid-19 pandemic. While the world was busy with the usual activities, the pandemic struck and created colossal havoc. Few organizations were prepared to go online or train their employees for virtual work. If you are smart, you should prepare for any such uncertainties beforehand. Let's suppose in the future there is only going to be work-from-home. Now you know this will create a communication gap. So, you need to work on apps that constantly connect your employees and train them to tackle future problems. Only your strategic workforce planning can be your safeguard against disruptive situations in the workplace.
5. Implement and Analyze
Once you have made a strategic workforce plan, you need to implement it. The implementation should not overuse your resources but rather minimize the costs and promise high efficiencies. Remember, your strategic workforce planning will be full of trial and error. It would help if you managed such circumstances by following the performance analytics. This will give you an idea about how well your employees are taking your strategy. You need to modify it if it does not suit your work culture or creates other puzzling situations. For modification, you should have plan Bs for any reasonable step that might go wrong, and your strategy should be flexible, so you do not have to build it from scratch.
Benefits of strategic workforce planning
There are not one but many benefits of strategic workforce planning. The main goal is to add value to your business through it. To name a few, here are the benefits of strategic workforce planning.
1. Improved Recruitment
Strategic workforce planning improves your recruitment process. When you know where you lack and the type of talent you require to fill the skill gap, your recruitment is more specific. This specification is ideal for avoiding unwanted resumes and saves talent-hunting resources and time. Moreover, your interviewer is well prepared to hire suitable candidates instead of being vague about whom to hire and what questions to ask. Recruitment is the central part of hiring, and this process must be perfect. With strategic workforce planning, you will know your margin of negotiating with the candidates. It means if you are in dire need of the shortlisted candidate, you have lesser power of dealing and vice versa.

2. Reduces Costs
Strategic workforce planning saves you costs that could result from wrong hiring. Suppose you are interviewing for an HR specialist without any workforce planning. The recruitment may turn out to be a disaster because maybe you may have employees who will be promoted in a few months to the HR specialist position. Recruitment and hiring are expensive if we speak the truth. To save you from bearing such heavy costs, a well-planned workforce strategy can be your savior.
3. Keeps your Market Competitive
After studying the past workforce pattern and the trending requirements of the market, you can foresee your future in the market. You can predict the trends and accordingly take actions that will help you stand out in times of change. Strategic workforce planning allows you to analyze your future needs and lay a plan for meeting those needs to stay market competitive. For instance, in the past, we had typewriters and switched to keyboards with time. With workforce planning, organizations could predict the changing needs, and they either fired the typewriters or trained them to use keyboards. That made the market competitive, and they did not drown under pressure to adapt.
How can strategic workforce planning deliver business value?
As an employer, some questions can pop up in your mind, like how can strategic workforce planning benefit your business or deliver business value. The answer is simple math. When you manage to gather quality human resources, they perform their best. The trick is to hire for the right places. For the perfect job-candidate match, you need to know platforms where you can find quality candidates. Passive candidates are a great resource, too, that you can find on social media platforms. You will be sorted when you know whom you need to hire, what skills you require, and the right places to look. That will save you costs, generate higher revenues, and mark greater profitability. Moreover, your business value will be delivered by utilizing all the resources. Your business will flourish with the right customer strategies and value delivery by a satisfied workforce.
Conclusion
Forecasting your future needs and creating a strategic workforce plan will contribute to your organizational sustainability. When your vacancies are full of the right talents, your organization can further innovate in times of difficulties. It will save your resources and never fail when you have the right quality and quantity of employees.