The current global society is multicultural, dynamic, and diverse. With this in mind, many firms are implementing programs and policies to create a diverse and inclusive workplace. But what are the effective ways to encourage diversity? How can we effectively promote diversity in the Workplace?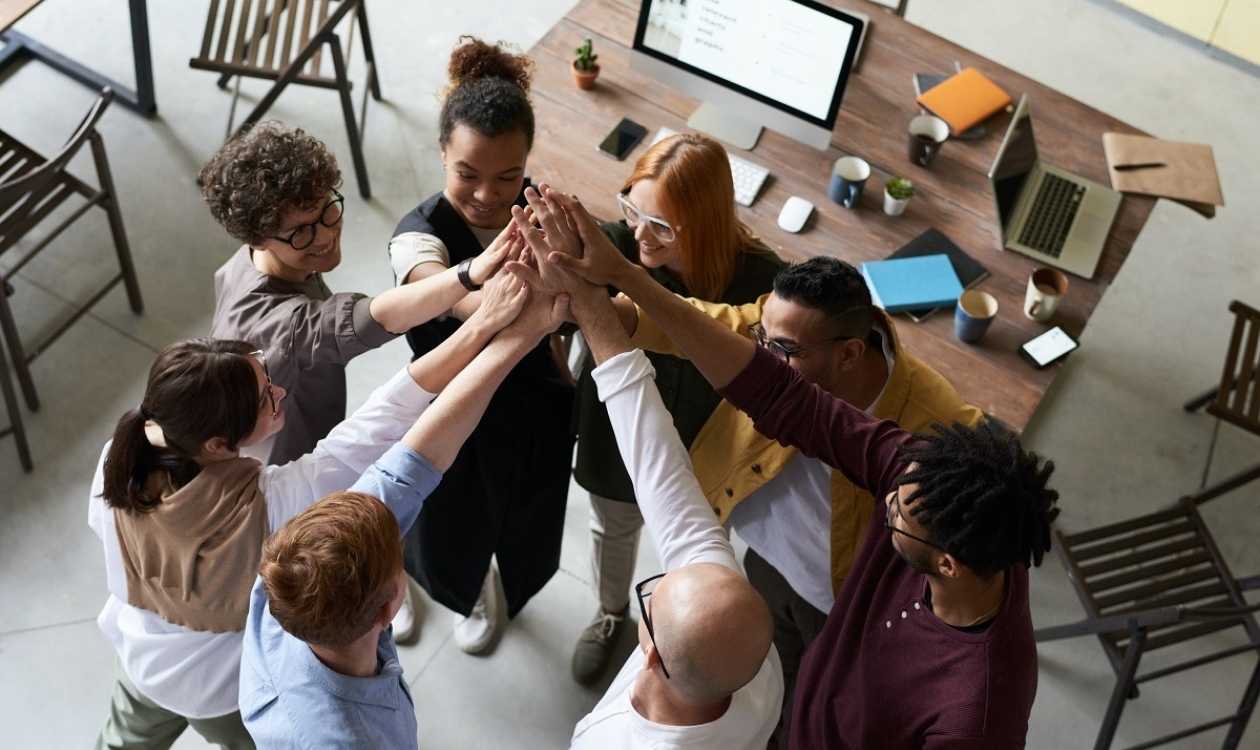 Talented people with different experiences, ideas, and backgrounds have been shown to bring unique insight to solving problems and spark innovation. Diversity also brings a broader perspective highlighting overlapping commonalities among cultural differences, thus encouraging a more inclusive mentality. 
15 Ways to Be an Advocate for Diversity in the Workplace 
To reap the benefits of diversity in your organization, you need to encourage it from the top down. Here are 15 important ways to promote diversity in your Workplace. Do it by encouraging everyone from top management down to first-level employees to participate: 
1. Hire Employees from Underrepresented Groups 
If you have a diverse workforce, it can help encourage more diverse candidates to apply for your jobs. You'll also better understand the needs and challenges of different types of employees. That can make your company more flexible and employees learn company culture is also responsive to the needs of all employees.
2. Create a Mentoring Program for Young Employees
A mentoring program can help give young people who might not otherwise have an opportunity to advance in their careers an opportunity. It is to learn from someone who has more experience. This is particularly useful when it comes to encouraging diversity within leadership roles in your organization.
3. Work with Community Groups that Support Underrepresented Groups
Getting involved with organizations is an excellent way to make your company more diverse. That supports underrepresented groups. For example, if you're in the tech field, consider sponsoring a coding camp for young women of color. If you're in retail, consider partnering with an organization focused on women veterans or military spouses. This can be a smart way for employees to network and learn from their peers.
4. Support Female Employees during Maternity Leave
Women are an essential part of any workplace and economy. So, when they require maternity leaves, they must be given. Without compensating them, it would be unfair. Male mostly don't need any long-term leaves, but females have to because of this. Now, most countries give paternity leave to men as well. So, support humans and, in return, get a good level of productivity.  
5. Measure the Results of your Efforts
It's crucial to track the progress you make towards achieving diversity and inclusion in your Workplace. You should be able to measure the number of diverse candidates that apply for jobs and how many are hired. You should also be able to see if there is a correlation between the number of applicants who self-identify as belonging to a minority group and their hiring rate. If not, then you might need to make some changes.
6. Set Clear Goals for Diversity and Inclusion
Diversity is not just a buzzword. It's a strategy that companies can use to drive innovation and create better products, services, and experiences. To make it happen, however, you need to set clear goals that include metrics and accountability measures.
If you want to encourage diversity in your company, make sure you have a plan of action with specific goals and measures that can be tracked over time. This will help you keep track of what's working — or not working — as well as give you insight into how to tweak your initiatives over time so they're more effective.
7. Offer Remote Work Options
Suppose your business is located in a large metropolitan area with plenty of other technology companies nearby. Then we have tips for remote work management. Consider allowing employees to work remotely one or two days per week. Instead of forcing them into an office environment every day. This will make it easier for employees who may have difficulty getting here due to accessibility issues (or prefer working at home).
8. Create an Inclusive Culture
Diversity is about more than just recruiting a few people from different backgrounds. It's about creating a culture where everyone feels welcome and empowered to bring their whole selves to work. That means putting diversity at the forefront of your company's mission. Ensure it's reflected throughout your hiring practices and provides employment opportunities. It is to learn from one another through training, networking events, and mentorship programs.
9. Encourage Employees to talk about their Differences
Diversity is not just about celebrating our similarities. It's also about understanding each other's differences and learning how they impact our daily lives. Motivate employees to share their personal experiences with race, gender identity, sexual orientation, or religion at work. Even if it makes them inconvenient at first. Because this will help everyone understand what it means to be part of an inclusive team.
10. Celebrate Diversity at Events and in Newsletters
Celebrating diversity is one of the best ways to encourage it. Even if your company doesn't have a diverse workforce, you can still celebrate different cultures with parties and events. Make sure that you invite employees from different backgrounds. So they can share their stories and experiences with others.
11. Hold Regular Training on Cultural Sensitivity
As much as we would like to think about everyone is comfortable with all aspects of diversity, not everyone is. At the same time, we should celebrate diversity and promote it in the Workplace. We also need to ensure that we're sensitive to each other's needs and feelings. It's essential to hold regular training sessions on cultural awareness. So that people understand why certain things may offend others even if they don't mean any harm to them.
12. Promote a Respectful Environment for all Employees
The first step to creating a diverse workforce is to create an ideal learning environment where all employees feel comfortable. A respectful workplace environment can increase diversity in the Workplace because it encourages employees to be more open with each other and share their experiences. It helps people from different backgrounds learn about each other's experiences. They become more informed about how they can help each other succeed in their careers.
13. Encourage Employees to Share their Stories
Motivate your employees to share their own stories. You may ask them like i.e, Hey, we are having an activity where you can write a paragraph about yourself that shows your personality traits uniquely. It will help them get to know each other better, encouraging more work diversity. Sharing stories creates connections between people who might not otherwise connect if they only knew each other by name or title alone. 
Some companies have taken this idea even further by creating community spaces. It is where anyone can come in and share their story with others interested in listening. It gives employees the chance to listen to someone else's experience without feeling pressured into sharing anything back if they don't want to do so yet or aren't ready yet for whatever reason (maybe because they're still learning about themselves).
14. Make Sure there's no Favoritism or Nepotism
Employees should be rewarded based on their merit — not their connections. It includes hiring decisions too. Not whether they fit into an existing demographic profile or background.
15. Provide Training on Unconscious Bias
Many people have unconscious biases that influence how they judge others. It can lead to workplace discrimination. That often happens even when people don't realize it. To combat this, provide training, so everyone understands what unconscious bias is? How does it affect workplace culture? And how to prevent it from affecting their professional relationships with coworkers or customers?
Conclusion
A final takeaway on how to encourage diversity in the Workplace might be this. Instead of looking at variety as an end goal, focus on inclusion. Try to be inclusive and accommodating, whether in your office or restaurant, the office or boardroom. Ask questions. Learn about other cultures around you. Ask people how they want to work. Also, involve them with ideas that will spark growth and strength.