It is a well-known fact that employee referrals are among the best sources for quality hires. It's an integral part of every company's recruitment strategy because every recruiter knows that an effective referral program yields the best results and return on investment.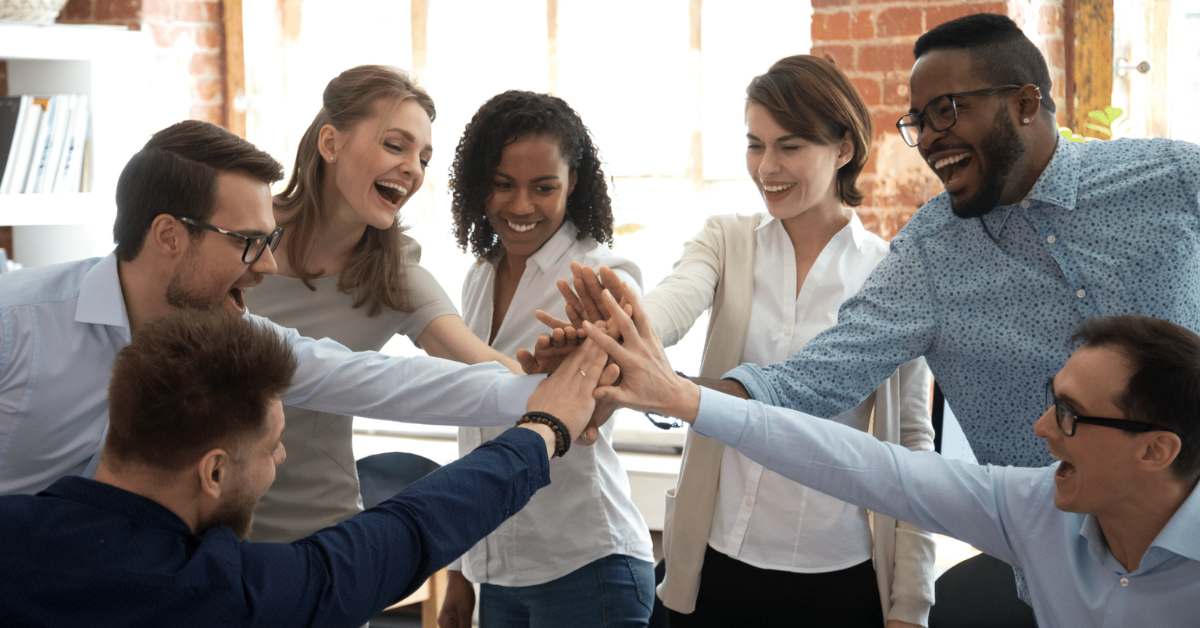 So naturally, we can understand why investing your time, money, and efforts into a good employee referral program is worth investing your time, money, and efforts. This blog will explain an employee referral program, its benefits, and how you can build an effective referral program for your company. 
What is an employee referral program?  
An employee referral program is a recruitment strategy where existing employees are incentivized to recommend suitable candidates for vacant positions in the company. It's a powerful internal talent sourcing method that uses current staff's industry contacts. 
The purpose of an employee referral program is to ask your employees to help recruit candidates from their network who are qualified and who could be an excellent cultural fit for the organization. 
Why you need an effective employee referral program 
Many reasons make employee referrals the primary source of finding high-quality candidates:  
1. Higher retention 
No one can match job requirements and cultural fit better than your employees. This is because they know both the candidate and the corporate culture. According to a survey conducted by ERIN, an employee referral software, ion45% of employees sourced from an employee referral program stay on for more than four years in the organization. This helps reduce employee turnover rates and minimizes work disruption.  
2. Decrease cost  
It's no secret that recruiting a new hire is costly even before any job offers are given. Job postings, advertisements, compliance costs, administrative costs, and pre-screening costs are some of the numerous external and internal recruitment costs. Employee referral programs eliminate some of these cost burdens and reduce the cost per hire. 
3. Save time
Consider the time you waste going through irrelevant resumes when you need to fill a position. With employee referrals, you get more relevant candidate applications. Since they are also usually familiar with the recruitment and onboarding process, the process goes much more smoothly. This further leads to a decrease in the time to hire. 
4. Improved quality of new hires 
Your current employees are already familiar with the company's values and culture, so there is a good chance they will refer people who share the same values. 
5. Employee engagement 
When you ask your employees to refer candidates for new job openings, they feel empowered. Allowing employees to have a say in the growth and future of the company is a great way to make them feel trusted and valued. It also gives employees a sense of accomplishment when they help their friends or family land their next job.  
How to build an effective employee referral program 
Now that you know the benefits of an employee referral program, let's look at how you can create one. 
1. Inform your employees about the hiring requirements 
We have already talked about how employees are good at matching candidates that will fulfill both the job and cultural needs. However, it doesn't happen automatically. They might know about the "cultural fit" part, but that's not enough.  
 Employees must be adequately briefed about the job role. The Things like job duties, purpose, technical skills required, and preferred qualifications should be adequately explained. This will make someone from the finance department, for example, have a clear idea of what is needed in a DevOps profile, which he may not have known before.  
It would help if you also considered what is not required in the desired candidate. This will allow employees to ascertain whether a particular friend or family member they have in mind is fit for the job or not. More clarity will enable them to be more selective about the people they refer to.   
2. Make the referral process easy 
It's one thing for employees to tell their friends about a new job opening in the company. Still, asking them to go through a complicated referral process (something beyond their job requirement and completely voluntary) is another.  
The best way to ensure employees follow through with the referral process is to make it as simple as possible. Referring a candidate for a job shouldn't feel like extra work. A cumbersome process can discourage employees from participating in the program. 
Consider using Google forms or other online tools that make it easy to submit referrals. You can also have a dedicated portal in your HRMS for referral submissions and share updates on referrals to keep the process transparent.  
3. Keep the referral hiring process transparent for employees 
Just because you're making it easy doesn't mean you don't have to explain to employees how to refer candidates. Make it a priority to educate employees on referring candidates regularly. 
Things like monetary and non-monetary incentives, awards, etc., should be made public. Emphasize all the benefits employees can drive from the program to ensure increased employee engagement and the number of referrals.  
After making a referral, it's an excellent policy to inform the employees about the candidate's progress. This makes employees more inclined to refer again since they feel like they are an active part of the program and have a stake in the matter. 
 You can also make it a practice to send a 'Thank You' email to the employee even if the candidate they referred is not selected for the job. Please encourage them to keep looking for other candidates. 
4. Offer incentives and use other employee motivation techniques 
One of the essential features of a successful referral program is offering incentives and recognition to employees. You can use monetary rewards like cash and non-monetary benefits like vouchers, trips, gifts, paid-off days, dinner reservations in a fine restaurant, and so on.  
Monetary rewards are easier to give, but non-monetary intrinsic motivators have proven to be more appreciated by employees since they leave a more long-lasting emotional impression. Also, don't forget to take inspiration from companies with high referral rates. 
For example, Salesforce organizes recruitment happy hours where employees are asked to invite potential candidates for referrals. This allows recruiters to meet the candidates over drinks and get to know them casually before setting up formal interviews. The company's use of motivational techniques such as transparency, trust, and work-life balance is an excellent example of being creative with your referral strategy. 
5. Recognize and celebrate good referrer 
When someone does a good job, it's essential to recognize them. There are different methods to identify good referrers, such as awards, posting about them on social media, sharing via internal newsletters, and public praise from senior management, to name a few. 
According to Hewlett-Packard Enterprise, instead of solely focusing on employee referral awards, building a culture of recognition is important. They organize regular events to recognize employees who refer good candidates. Celebrating the success of these "Champions" improves employee engagement and encourages others to do the same.  
6. Make use of social media  
Encouraging your employees to leverage their social media platforms such as LinkedIn, Facebook, and Twitter can be a great way to promote available positions. It has become a go-to strategy to drive referrals for 83% of organizations, according to LinkedIn.  
Ask your employees to post about available positions on their social media where they can select whom they want to refer. Especially with platforms like LinkedIn, you have access to the professional network of all your employees, increasing your reach and pool of candidates by over 10X. 
7. Review and adjust your referral tactics  
There are various metrics you can use to assess the success of your employee referral program. Referral-to-hire rate, tenure of referrals, non-referral VS referral time-to-fill, interviews per referral, hires per referral, and referrals per job posting (how many people were referred for a particular job) are some metrics that help you judge the effectiveness of your current employee referral program. 
And if you find it lacking, make changes to the program. There is no one-size-fits-all when it comes to employee referral programs. Recruiters at Google have a unique way of getting referrals. They ask employees questions like, 'who's the best software developer you know in Boston?' which forces employees to think harder about their referrals.  
There are many more referral tactics like this that you can use as inspiration to craft a creative strategy that will work best for your organization.  
Conclusion  
Being creative and offering rewards are the two pillars of an effective employee referral program. And there is no guarantee that you will get it right on the first try. What is important is that you don't stop trying to improve your methods. Trial and error are how you find that sweet spot that works best for your organization.