In the recent year or so, working trends have changed completely. People have started preferring Remote working, now that they realize that it is a viable working style. For this reason, Companies have started focusing more on hiring people remotely rather than sticking to In-house work. But how does one hire good employees remotely?
The success of any company, especially if its niche is software-related or software-dependent, relies on how talented and skilled its developers are. So how does one hire these experienced developers? Where can a company even find good developers? Because Hiring new employees can be quite an energy-consuming and expensive process, it is imperative that the Human resources departments get it right the first time. Every recruiting manager faces a few problems when they embark on the tedious and exhausting journey of getting a talented developer team.
Some of these problems are:
Where can a Company find talented developers?
What should be the pay package for these developers?
What specific skills and qualities should these developers possess?
On which criteria should the company judge whether or not the candidate is fit for the role?
How does the company attract talented potential candidates?
I bet you're thinking that remote hiring sounds too complicated and wondering why companies would move towards it. The answer is that while the employees have started this trend of preferring Remote working, the employers also benefit largely from it.
Benefits of Remote Working:
Following are a few of the many benefits of Remote Working for the Company or Employer.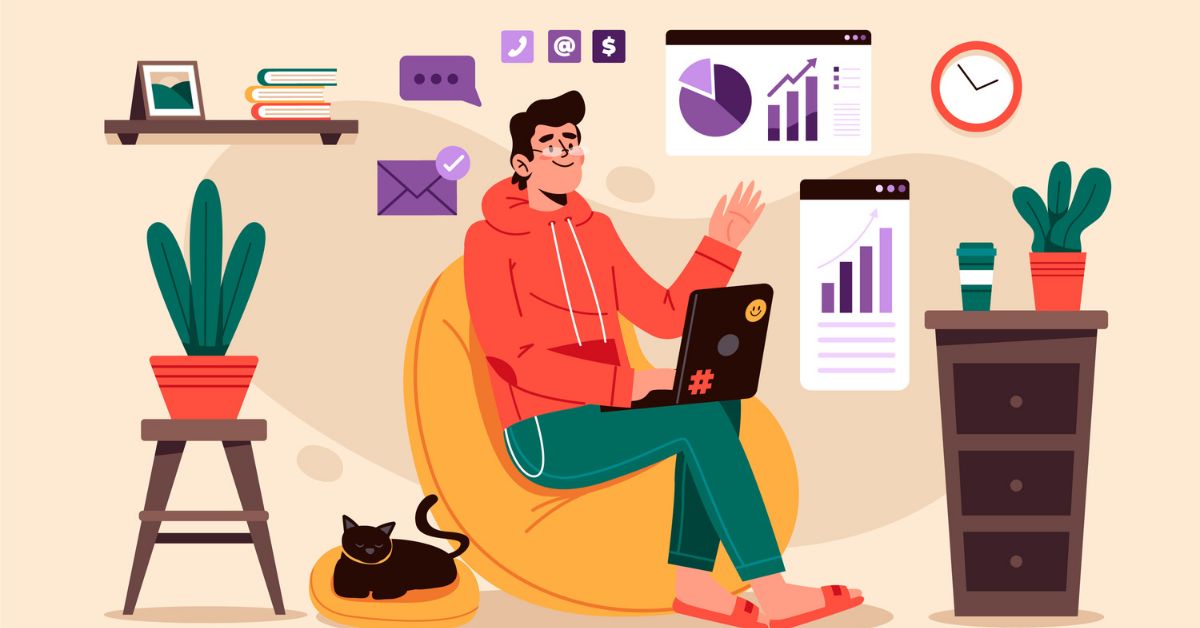 For a company to be successful in today's competitive market, it must keep up with the changing trends. Hiring Remote workers allows the company to gain access to a broader range of teams who can tackle any task much quicker, letting it keep up to speed with the rest of the market.
Remote working means lesser space and facilities required. Office spaces are expensive, and the more facilities you provide your employees, the bigger the dent is in the company's resources. With remote employees, a company does not need to get a large and expensive office and save up a lot.
People generally prefer working in places that they can commute to easily on a daily basis. This means that companies have access to only a limited amount of talent that is closer to their location. Remote working removes this barrier as candidates from any part of the world can be hired, allowing the company access to a much bigger talent market to choose the best candidates.
If the employees of a company are happy and satisfied, they are more likely to have higher productivity levels. Allowing the employees the option of remote working tends to work in favor of the company and improves the employee experience and, consequently, employee retention.

Steps to Hire Remote Software Developers:
There are some things that a company must consider and decide before jumping on to the hiring stage, which also has specific steps that the company cannot avoid.
Before putting an advertisement or starting the recruitment process, the management needs to clarify some things. The company should conduct meetings with its employees and discuss the ongoing projects, budget restraints, probable amount of work, and short-term and long-term goals. This will outline the amount of work that needs to be done for which the company will then hire remote workers. The company also needs to decide how it is going to hire remote software developers.
Usually, it is the task of the Human Resources department to overlook the entire hiring process, from posting an advertisement and screening to conducting interviews and offering the final job. However, there are alternatives that a company can take, such as hiring a recruitment outsourcer to save up on resources and time. The company should first research and consider its options and then pick the one best suited to it.
Before hiring anyone, the employer needs to consider why the Remote software developer is being hired. What are the key responsibilities that the new employee will have to fulfill, and what important skills must the employee have? With a clear list of requirements and goals in mind, it will be easier for the employer to filter through the hundreds of potential candidates and hire a software developer who suits the company and can fit into the pre-existing team.
Once you have received CVs from potential candidates and screened through them, you will have a list of candidates that you feel are the best. The next step is to ask for referrals. The reason for this is that in the field of Software development, it has frequently been noticed that employees tend to stick with companies for only a few years before jumping to another one that offers better incentives. A referral allows the company to confirm that the employee is indeed talented and is likely to stick around.
One of the best places to find the most talented and skilled Software developers is a tech conference. Brilliant minds from all over the world gather at such events, and it is a golden chance for companies to get in contact with them and hire software developers at their company. Other than that, events like Hackathons, tech conferences, and events allow you to get a glimpse of what the latest trends and most in-demand skills are. The company can also establish strategic partnerships that can later aid in finding talented employees.
Another way of gaining access to some of the most talented and experienced individuals and teams in the field is through Outsourcing Companies. Outsourcing is the process through which companies delegate certain parts of the development process to a third party vendor. Usually, these third parties have a lot of experience in the field and have a diverse set of skills. The company can save up on a lot of resources and money by simply outsourcing the software development jobs, as it won't have to go through the tedious task of recruitment. Systemart, LLC is one such top outsourcing company based out of NJ (USA).
Conclusion:
To conclude, Remote working is perhaps the best option considering the current global circumstances and the work market. Hiring talented Remote Software Developers is not an easy task, and many things must be considered and decided before the company takes on hiring new remote workers.