There is no secret that business owners and executives are in love with the concept of custom software development.
After all, everyone adores an online application that benefits them to save time and money by automating some of the repetitive and expensive tasks.
However, the problem is, not all of them could figure out ways to put those incredible business ideas into real action with the help of technology.
Well, for some people, the idea is great on paper, but when it comes to reality, they usually become perplexed and wonder how custom software development can be helpful for them?
As an emerging business owner, all of us want to be unique in the market. We want our product to be the best one somewhat exclusive. And there is nothing wrong with that.
Moreover, having a unique and exclusive in the prefered domain helps your business to be the best one in the market, but you can do it with custom software, off-the-shelf software is something which can be used by anyone.
So if you know that you want to use the custom software but not sure how it will be beneficial for your business, then we have 3 most generalized examples of custom software, that is best for every organization.
Let's start with the best examples of bespoke software solutions.
1. Customer Relationship Management (CRM)
One of the best examples of customized software is a customer relationship management system or CRM. This example of bespoke software is known for keeping track of:
Customers

Merchants

Prospects

Referrals
You will find numerous tools for building CRM, however, to soar the business high, you need to choose ones that best complement business requirements.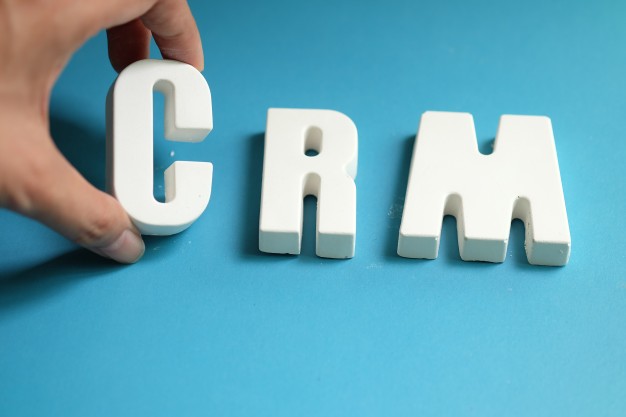 Once in a while, every one of us wonders why customised CRM software is best for an online business? So, the answer to this question is fostering and maintaining robust connections with customers is pre-eminent for any business.
Also, the thriving online business is next to impossible without positive relationships among enterprises and customers.
These are the few prime advantages of CRM:
Settling appointments

Monitoring marketing campaigns

Identifying trends

Managing contacts

Handling customer service

Spotting patterns
The best thing about a CRM platform is their use of a dashboard, along with various recording and analytics applications to help business owners keep an eye on everything that occurs at their website.
The CRM system encourages business owners to converge more on innovation instead of focusing on infrastructure, also it helps business executors to embrace customization.
So, it is beneficial for businesses to top-up the game that they become more agile and choose tailor-made software for online success with multi-layer approaches to building apps and getting full control over everything that happens inside the company.
2. Remote Dashboards
The second example is Remote dashboards, which represent a miraculously successful and beneficial application of tailor-made software.
With this application, you can include the services you provide, in the ways you want to display on a dashboard.
A remote dashboard allows consumers and employees to view the essential data on other devices, which provides tools that enable users to carry out tasks anyplace.

Typically used on a tablet or mobile, These dashboards are usually used in mobile phones or tablets for anyone to access their data and digital tools from wherever they are.
For clients, let's take an example, a customer wants to view and manage costs. So, with a custom-built app from the supplier, they could view the energy consumption and total running costs, without the interference from an external party.
At the same time, for employees, the dashboard shows the details of a customers' energy usage, along with their last service. With a custom build application, you could have diagrams and guides loaded in, that saves engineers from carrying paperwork.
3. Automated Invoicing
When a business executors move their business online, the best solution for them is cloud-based solutions. In this way, they could share information with employees and customers.
Also, automated invoicing helps to track productivity and manage paperwork without burying your head in documents all day.
With automated documents, you could avoid signing every single piece of paper in the office. With this software, the workload decreases, and you could be more focused on the core business of your enterprise.
Custom software helps to fill out necessary forms and documents in faster and more accurately.  It's essential for HR departments, as they need to document every paper in the office properly to keep track of productivity and make evaluations. So it's the best way for them to tackle any future conflict.
With automated invoicing software, your enterprise can pay, receive payments, process payments, and get notifications of each of them without being messy and confused about the transaction.
The cloud-based platform automates payment operations, and it's safe to say that the application is a secure one, as it has an end-to-end cloud-based AP system for streamlining due accounts.
Conclusion:
The custom software brings results, and that happens when you have an experienced team and, who can take care of all your requirements, from the initial development phases to the end of the launch.
The essence of the custom software has always been above grade. And to achieve that position, the development team needs to include well-organized customer service and technical assistance.
In short, with custom-built software, you can make your business rise above the competitors, you have the upper hand when you can provide the service they want.
Thus, this type of working scheme in business helps your project benefit greatly and be the best one in the market.