When everything was going perfectly, something emanates whereby things start to become phenomenal. And the reason being COVID-19. Till now masses of countries are suffering from this pandemic. The impact of COVID-19 is so horrid that it will take longer to settle this. We should tie the knot of peace because nothing is going to improve in a sudden.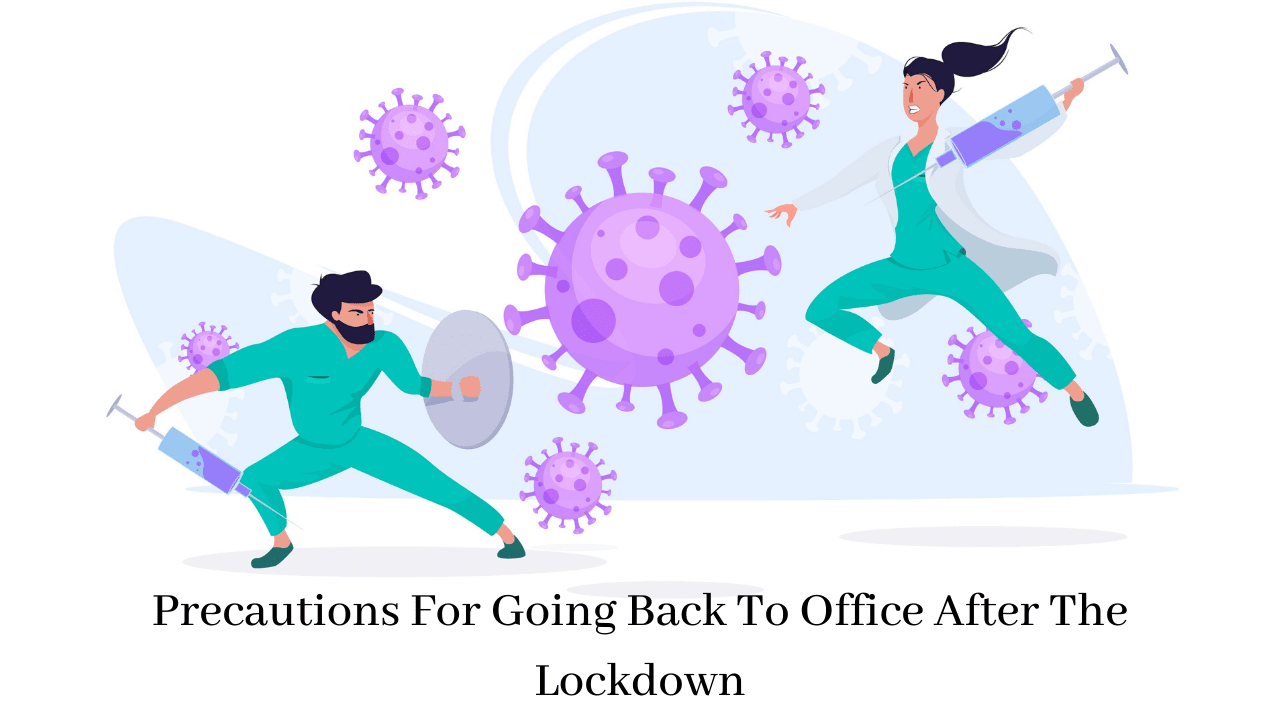 Everything will open gradually, like shops, businesses, schools, colleges, etc. with some rules and regulations. People who are doing work from home currently instead of the office they will be able to attend the office for work. Do you think that everything will be as same as before COVID-19? The answer is no. 
As it is known, this pandemic won't give up so soon. Therefore, after lockdown when you start going to the office, you still have to look out for many things to protect yourself. The reason is that nothing is finished yet.
This blog has brought some precautions for you that need to be followed while going back to the office after the lockdown. The following are the precautions:
Make a mask and gloves for your best friends for a while. Always wear these before leaving the house. And replace them after a certain interval. Buy these products from a medical store instead of a Grocery Store. Don't give your masks to anyone for use, it may be harmful to you and also for that person.

Use sanitizer every time whenever you touch any materialist things. Always keep the sanitizer in your bag.

Transport is essential to move from home to office. If you have traveled through civil transportation before COVID-19 you have to stop, you should travel by your personal vehicle that will be convenient for you.

Don't stoke your face, nose & eyes persistently. If you will touch them frequently, the possibility of infection will be a rise.

Maintain the social distance, even between employee's desks. Make the spaces between the two for maintaining the distance.

If you can manage to do work remotely then avoid going to the workplace.

Don't sneeze and cough in the open. Always keep tissues on your desk and also keep eyes on other employees that are using tissues while sneezing and coughing.

Make certain that every employee checks their temperature before entering the office.  

All the prominent things that are required for work like pencils, pens, etc. should use your own instead of the office materials. You have no clue how many employees have touched it already.

Thoroughly avoid outside food and water.

Disinfect your vehicle in the office parking every day.
There are various rules that companies should also follow such as:
Allow only 50% of employees in the workplace.

Sanitize the whole office every day.

Only a minimum number of people should use a lift at a time.

Provide transportation facilities to the employees. 

There should be a temperature screening arrangement in the workplace.
Things will not be easy for both employers and employees. Everyone has to play a vital role to protect themself. To win this battle we have to fight as one. 
You should follow the above-given points to protect yourself post lockdown.