Banks generate huge volumes of financial data every day, even more so now that technological innovations have made it possible for transactions to happen at any time, anywhere in the world. Indeed, it can be argued that banks handle more data than actual money. From customer information to market forecasts, data is the foundation of practically every banking and finance process in existence.
In addition, financial data also comes from multiple sources within a bank. This means that it's easy to get lost in the minutiae of ever-changing numbers, not to mention the various insights that can be derived from them. As such, it's important to establish a robust data management system. This will help ensure full regulatory compliance, as well as help you leverage financial data to gain a competitive advantage.
Ensuring Accuracy
With a solid data foundation in place, your bank can be more responsive and agile. For one, it's easier and faster to meet compliance requirements when you have clean, standardized, and accurate data, even if these were derived from multiple sources. Internally, a financial data management system can help bank CFOs and CEOs make informed decisions, especially when it comes to forecasting and budgeting.
Modern data management solutions also help eliminate the risks associated with low-quality, scattered data. Through predefined data models, you'll have an easier time processing the information you have on hand. You'll also generate highly accurate reports with granular data that provides deeper business insights.
Finally, data management systems can help automate processes like data validation and reconciliation. This results in more accurate reports, whether internal or external. You can also develop a consistent reporting structure, which can help simplify compliance. This, in turn, can help maintain agility and timeliness even when the market experiences significant changes.
Governing Data
As previously mentioned, banks deal with huge volumes of data from multiple disparate sources. This can lead to a set of seemingly irreconcilable data, which can bog down processes and affect responsiveness. The key here is to know what these sources are so that you can trust the data you have. Remember that while you may have access to all the data, you can't govern everything without overburdening your data managers. Thus, it's better if you pinpoint which data points are the most useful. Then identify strategies to make the data work for you.
Using an existing data governance software or technology is usually the better option than creating your own system in this case. This way, you'll have a ready mechanism that can immediately pull all the relevant data together and derive valuable insight from them. Ready-made yet customizable solutions can also help with keeping things centralized and organized. The ultimate result is a host of repeatable, high-quality services that inspire trust and build customer satisfaction.
Streamlining Processes
Dealing with data is not an easy task, particularly when the amount being generated continues to increase by the day. With proper data management, your bank can cleanse incoming data, organize it based on your predetermined categories, and prevent discrepancies.
You can also avoid duplication and other similar errors, which lead to inaccuracies and inefficiencies. As a result, it's easier to identify opportunities for growth and make corresponding strategic decisions to make things happen.
Lastly, data management solutions improve your capability to manage enterprise-wide information. They also help you adapt faster to changing regulatory requirements.
Increasing Productivity
Your bank can also use a solid data foundation to increase productivity, by way of eliminating manual inefficiencies. This makes you more adaptable and capable of quickly addressing the demands of the market and the needs of your customers. That's because aside from having access to unified information, data management builds a reliable information structure that's understandable, scalable, and verifiable.
The insights derived from a financial management system also streamlines the decision-making process. Not only that, but the decisions made are also more certain since they are backed by empirical information.
Reducing Security Risks
Poor data management can result in various unwanted consequences, including inconsistent information and obsolete data. Worse, security risks can also compromise both the bank's data and that of your customers. Beyond the serious financial repercussions, security breaches can also lead to loss of confidence from the public. This is arguably the more serious of the two, considering that trust is an important component of the banking and finance industries.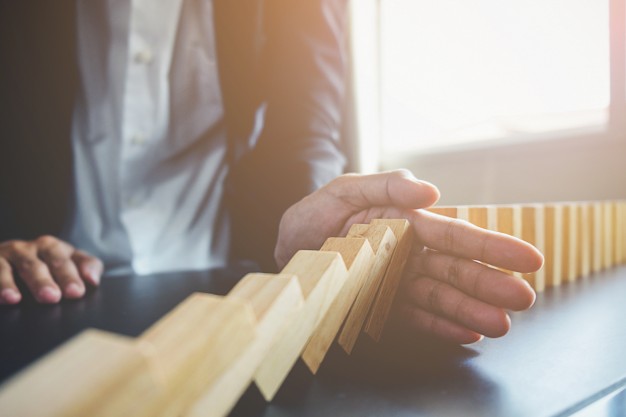 All of these negative circumstances can be prevented by a reliable data management system. Beyond improving security, a data foundation can also help preserve data. Ultimately, this ensures that all the information is not only protected but also backed up and made retrievable from a secondary source.
Do note that not having a data management system is not, in and of itself, a competitive disadvantage. In the same vein, data management can't immediately bring about positive effects. Data is just data until you do something about it, and only then can you gain a competitive advantage.
What's great about regulatory and financial data management, however, is that it puts a lot of things into a clearer perspective. This way, you can identify which data you can work with, allowing your bank to develop and implement data-backed strategies that lead to growth.