Seeking a job? In this situation, it's not an easy task as it was before the pandemic. In this harsh condition, due to quarantine people are staying at home maintaining a safe distance. Consequently, employment has also gone down. And for cost-cutting companies, businesses and many organizations layoff their employees.
After the outbreak, in April, approximately 14.7 percent of people were unemployed in the US, but it has been declining in September, and now the unemployment rate is 7.9 percent.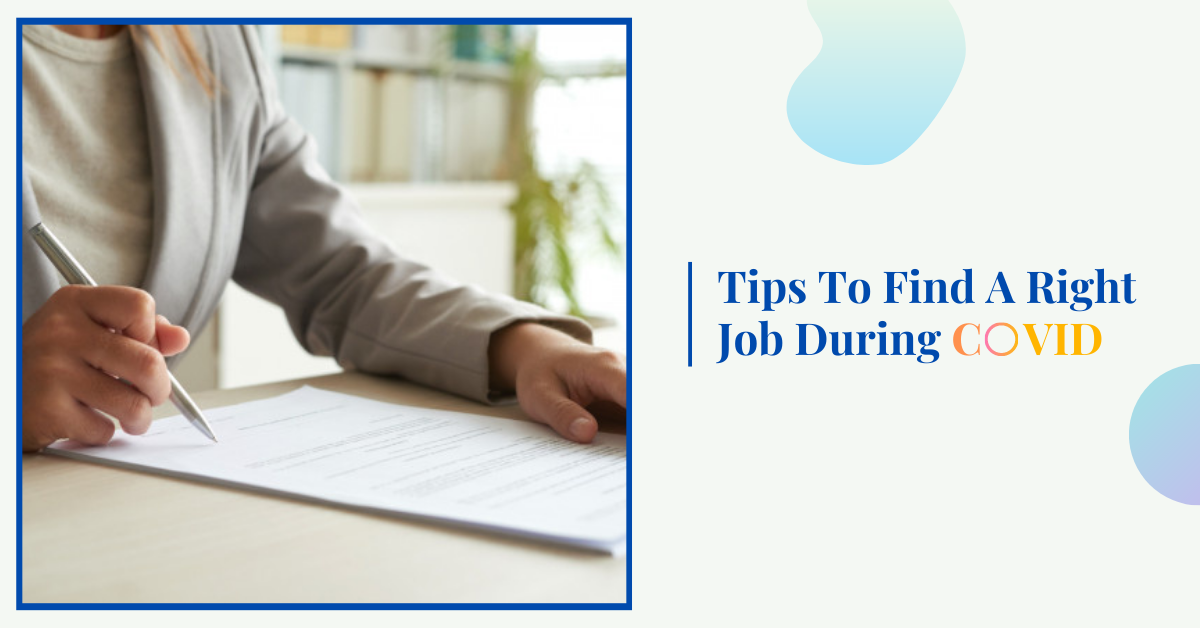 The outbreak of COVID-19 shelter across the US, and suddenly companies and organizations slow down, take a break or stop hiring altogether. But, it doesn't mean the job market is completely dried. Some businesses are seeking employees who can adopt remote work. Whereas some companies also hire in-person due to establishing in the less infected area.
Have you lost your job during this pandemic? And, now looking for an opportunity? But, it is scary and stressful, right? Just take a deep breath; this blog helps you to find out the job during the COVID by giving some essential tips.
Update Your Online Presence
Now, more than ever, the potential employer will check out your online presence. Don't miss the advantage for both; serve the best foot forward. Update your profile one:
LinkedIn: It has the number of resources for the job hunter. And, almost every recruiter and HR team is active on Linkedin. Hence, complete your profile and add contact details so the recruiters and employers can reach out to you easily.
Professional website: Develop your personal website with a professional touch Highlight your portfolio over there, including the professional history, experience, and skills. This will help your employers to know you personally.
Tab Into The Personal Network
Inform your friends, family members, colleagues that you are seeking a job. Reason? Still, this is one of the best ways to find a job. So, tap your personal network about your job searching task. According to the survey conducted in the year 2019, 35 percent of people found the job posting through social media, 37 percent of the people learn about the job opening from their professional networks, while 50 percent of people heard about the latest job openings through their friends. 
Give your personal network more knowledge about every aspect of you like, your qualifications, your experiences, your skills,  what you are looking for, your abilities, etc. Start drafting an email to the masse or individually, by sharing points as you never know who will help you.
Attend Online Network Events
In-person networking events and occasions are on hold due to the crisis. But many of those events are taking place virtually. Keep yourself updated about Linkedin stories and posts, keep your eyes on social media posts concerning the current and upcoming events. Attend the events weekly and build connections. Through the event, you can meet the recruiters and employers with whom you might want to connect.
Go With Contract Work
It would not be wrong to say that contract work became more popular after the outbreak. Many people are adopting and working on the contract bases, doing freelancing work, part-time jobs, etc to fulfill their needs during the pandemic. There are various job boards and social media that are posting contract base work details like LinkedIn, Glassdoor, Indeed, Freelance Writing Gigs, SimplyHired, etc.
Be Comfortable With Virtual Process
For the foreseeable future, and due to the social distance policy, most of the organizations are conducting online interviews. Therefore, you need to ensure that you're looking professional while giving an interview via video call. And during the video call, you have to form a special bond with the interviewer. In reality, the virtual interview is not that easy.
According to the report, "Virtual interview or video conference becomes one of the most significant changes but, there are a myriad of people who are not comfortable with this change, such as they don't know how to position the camera, in which pitch talk, about the background, etc." For hunting a job, this is one of the common tips on which you have to work.
In this situation where everyone is following social distance policy, the entire recruitment process has been digitized, whether it is job posting or employee onboarding.
Therefore, your online presence is prominent. Continuously engage with people online, outside your group or network, make yourself more visible on different sites, so employers and recruiters can catch you easily.