Running a company or a business requires many talented and devoted employees to make it successful. Several different tasks need to be done by people with varying skills and with different time schedules and constraints. Some employees need to work full time, and their job requires them to be familiar with the company, its brand, and its goals. In contrast, other employees are only hired temporarily to perform a particular task or for a specific period. Both types of employees are important and have their place in the company, contributing to its progress and growth.
If you have ever been through the tiring ordeal of job hunting, then you must be used to seeing words such as "Casual," "Temporary," "Part-time," and "Full-Time." They pop up frequently when you are browsing through sites such as LinkedIn and Seek. Choosing any of these job types depends upon the preference of the person and what they want in terms of flexibility, longevity, and freedom. Each job type has different demands and responsibilities.
Temporary:
Temps or Temporary employees are those hired by a company for a limited amount of time to perform a specific task that does not require much knowledge or training. The tenure for a Temporary job may vary from a day to several months, even going up to a year, depending upon the type of job. Sometimes companies hire Temporary workers because of a sudden influx of customers or an increase or workload in a specific department, which will last for a short period. After that period, the Temps leave, and the company returns its operations to normal.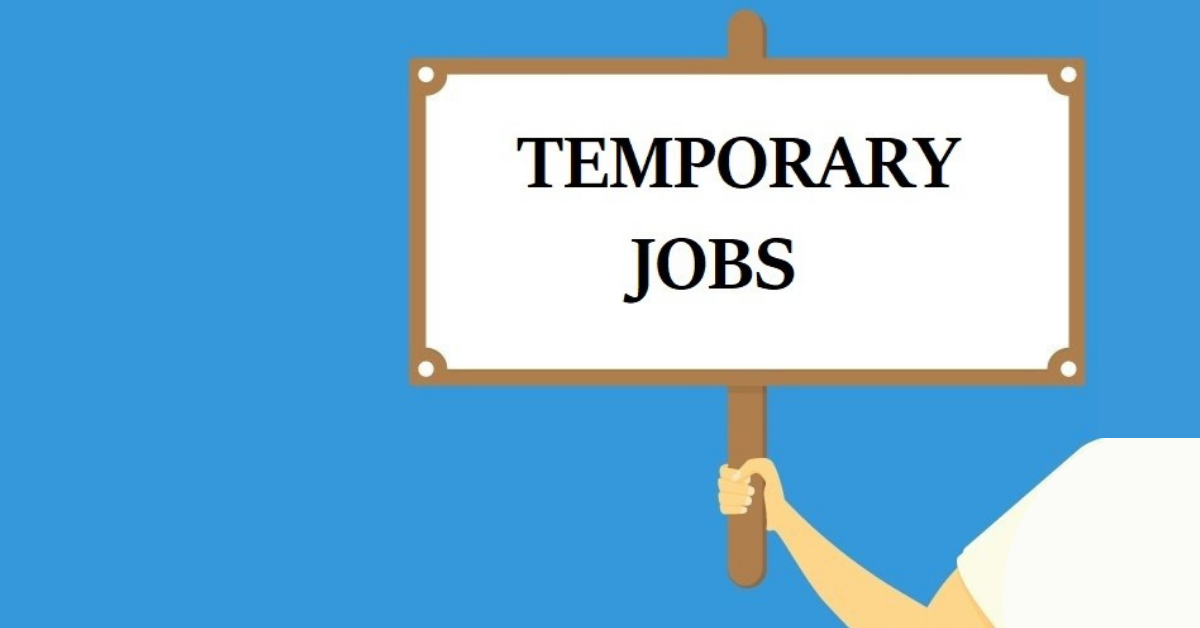 Individuals choose Temporary jobs when they don't want any sort of long-term commitment and want to earn some money. Usually, students take up temporary jobs, especially during the summer, as they are free at that time of the year. Some people working full-time with other companies sometimes take up additional work in the form of temporary jobs to earn some extra money. Temporary workers may be paid weekly, monthly or bi-monthly, according to the pre-agreed terms.
Contract:
A company hires a Contract Employee for the period of the agreed contract to perform a particular task. They are different from full-time jobs because a full-time employee also has a contract. Still, the employee and the company are both under the impression that the contract will be renewed, and the employee is under the company's jurisdiction. On the other hand, a contract employee does not have to follow the company's regulations as long as they complete their assigned task.
The differentiating factor between Contract jobs and Temporary jobs is that a contract worker has to work for a period specified in the contract. In contrast, a temporary worker may be let go at any time. Additionally, a Contract Worker is only paid at the end of their contract or monthly, while a Temporary worker may be paid weekly, bi-monthly or monthly. Contract jobs are usually for tasks that need to be performed regularly but not constantly.
Full-Time:
Full-Time jobs are what pop into mind when people think about employment. Being a Full-time employee means working 40 hours in total for five days a week. Full-time jobs are challenging to get and have much more benefits than a Contract or Temporary job. These include Health Insurance, Sick leaves, Retirement Plans, paid Overtime, and much more. There is a sort of financial and social stability that comes with full-time jobs.
Full-Time employees are essential for a company as they are the ones who operate the company and perform the main functions. They establish the brand reputation and consistency percentage by working a certain way according to the goals and rules of the company. Hiring a Full-time employee takes a lot of time and effort to ensure that the employee can fit into the company environment and perform the required tasks long-term.
When to Use which:
There are pros and cons of hiring any type of employee, be it full-time, contract, or temporary. A company hires any of these employees according to their criteria and requirements at that time.
Full-Time jobs are best suited when the company requires dedicated employees long-term, who only need to be trained once and then can perform their tasks regularly. They make up the backbone of the company and are the reason behind its stability. There is a certain level of trust between the full-time employee and the company and understanding what the other wants and needs. The Con of Full-time jobs is faced during the hiring process. According to a survey, it can cost four to six months of pay to hire and train an employee for the same position. It is also pretty time-consuming.
Contract Jobs are best suited in situations where the company needs a specific task to be done, irrespective of the time limit. The Employee and the Company agree upon a specific payment for the performance of the task they receive after completing the task. The Contract employee usually operates outside the jurisdiction of the company. Typically, both the company and the employee enter the contract to work with each other until they find a better option. It could be quite a hassle to repeat the process of finding and hiring a contract worker if the previous one did not perform as well as the company had hoped.
A company hires a Temporary worker to perform some tasks during a specific time. Time is the deciding factor for a Temporary worker, and they are paid according to the number of hours they have worked. A company can also hire a temporary worker if one of their workers is on temporary leave, like during pregnancy or due to some injury.
Any type of job is perfectly respectable and people can make a living out of it. The benefits of each job outweigh the disadvantages and it all really depends on what a person wants from their job, their time schedule, how much they are willing to dedicate themselves and how much they are willing to earn. 
Conclusion:
To conclude, a company needs to be flexible and adjust itself to the changing circumstances. This includes hiring different types of employees according to the requirements at the time. No type of employment is less than the other; rather, it depends on what a person wants from a company at a particular time, their aim, and vice versa. Every job is suited to a different set of circumstances.