Business Process Outsourcing is one of the fastest-growing industries globally, with the current market size valued at over $200 billion and a projection of Compound Annual Growth Rate(CAGR) of 8.5% from 2021 to 2028. With the pandemic disrupting the growth in revenues of different companies worldwide, organizations are looking to survive the huge economic downturn by increasing efficiency while finding a way to significantly reduce operational costs. The perfect option that merges efficiency with reduced costs is Business Process Outsourcing, providing more backing as to why the industry may experience more growth in the future. Additionally, the industry's growth has been inspired by advanced technologies such as Robotic Process Automotive, Data analytics, and the well-preferred Cloud technology. With its immense benefits, the rationality behind Business Process Outsourcing has led to the industry's growth.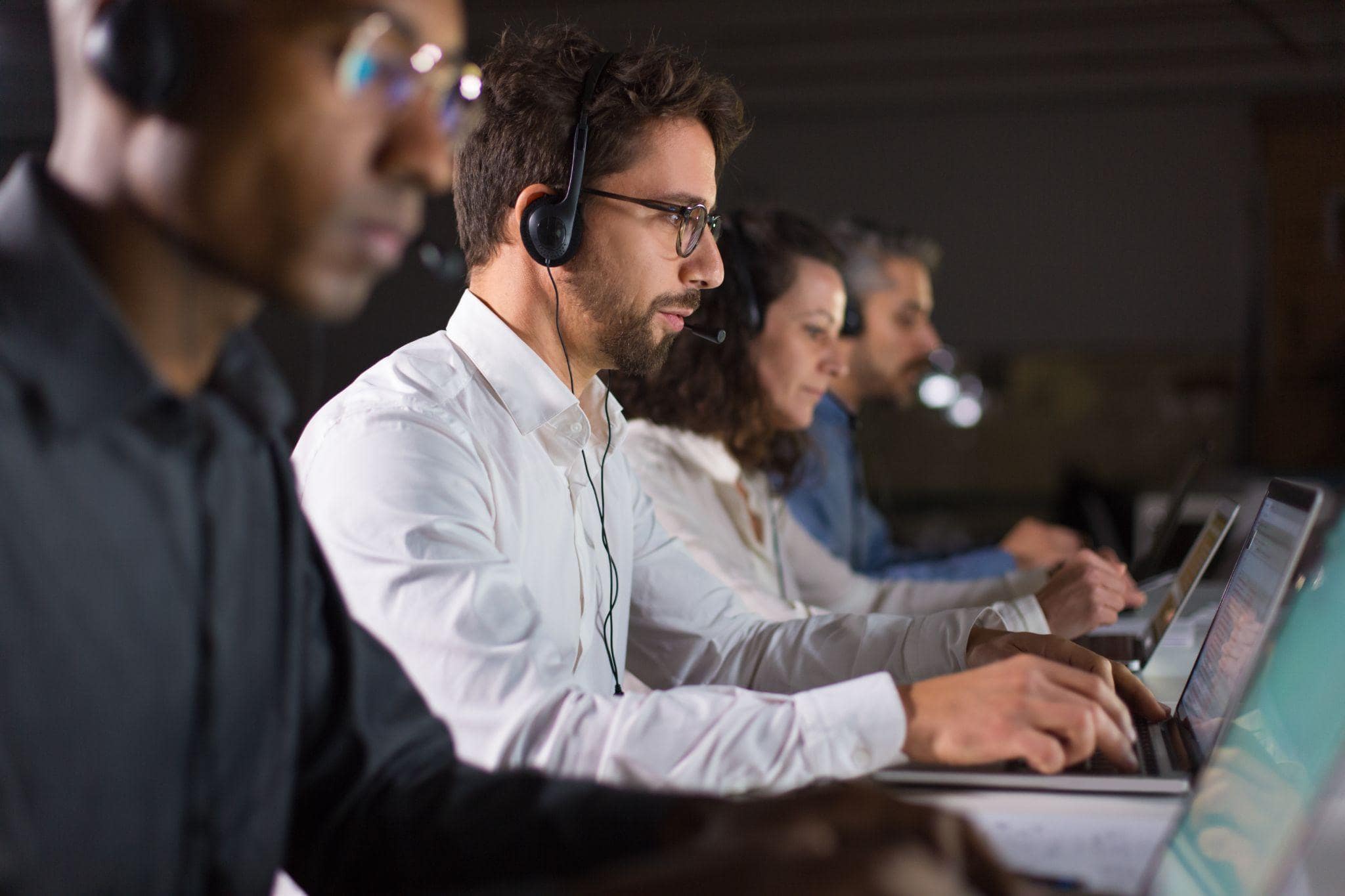 What is Business Process Outsourcing?
Outsourcing and Business Process Outsourcing are often used interchangeably due to the close description of the two concepts. However, outsourcing is a broader term that describes a situation involving using a third-party service provider, contractors, or external agency as part of the company to deliver a broad range of services. On the contrary, Business Process Outsourcing is a specific form of outsourcing where a third-party service provider is hired to perform certain functions in an organization such as Human resources, customer service, IT & Telecommunication, sales, or shipping.
What is Business Process Outsourcing Used For?
Business Process Outsourcing is divided into two based on its significance in a company.
• Back-Office Operations
Back-office operations are services aimed at ensuring the smooth running of the business. They are secondary components of the company and include services like quality assurance, account support, data management, payment processing, data entry, etc.
• Front Office Operations
Front office operations are services that involve communication and interaction with customers to increase sales and build customers' trust in the business. Examples of these services include telephone, fax, text, email, and other communication media.
Business Process Outsourcing for Staffing Companies
Over the years, customer service-based Business Process Outsourcing has often been the dominant segment in the industry, although the sector had largely benefitted from the effect of modern technologies. For example, 81% of the United States population operates at least one social media account. This enables companies to critically analyze consumer behavior data and provide a lot of feedback through social media. Moreover, companies are increasingly preferring real consumer engagement rather than software programs. These factors led to the growth of the revenue share of customer service-based Business Process Outsourcing to over 31% in 2020. The figure is projected to continue upward as customer-based Business Process Outsourcing performs more front office operations. The I.T and Telecommunications segment also recorded a 34% revenue share in 2020 due to a massive increase in the number of I.T companies.
Business Process Outsourcing for staffing companies also referred to as the human resource segment, is a broad sector that requires the Business Process Outsourcing Vendor to perform functions that involve recruitment, administration, payment processing, training programs, etc. The Business Process Outsourcing vendors or staffing companies are required to perform the functions by the parent company within the duration of necessity.
What are Business Process Outsourcing Vendors or Staffing Companies?
Business Process Outsourcing Vendors or Staffing companies are businesses that perform staffing responsibilities or human resource functions in a broader term. The Business Process Outsourcing staffing companies handle human resource functions to the degree you are willing to outsource. Business Process Outsourcing for staffing companies is divided into human resource outsourcing firms (HRO) and professional employer organizations (PEO). The former performs responsibilities such as recruitment, taxes, and payroll, while the latter takes charge of the whole Human Resource process.
Benefits of Business Process Outsourcing for Staffing Company
A report released by the PricewaterhouseCooper Retail & Consumer Industry found that two in three American companies use a Business Process Outsourcing Vendor or a staffing company for some portion of their workforce. Also, a survey by Capital Counselor found that larger companies are 66% more likely to outsource starting responsibilities than smaller businesses. Nevertheless, about 35% of smaller companies with less than 50 staff still use Business Process Outsourcing for staffing purposes. The immense benefits associated with Business Process Outsourcing for staffing companies outweigh its risks.
• Cost Reduction
A Capital Counselor survey found that the top reason for outsourcing companies is cost reduction. According to the survey, more than 70% of the respondents voted cost reduction as the major reason they adopt the Business Process Outsourcing Vendor or Staffing company. The cost associated with outsourcing staffing is lesser than the cost required by the parent company to employ and train new staff. The normal cost includes hiring search, organizing training programs, onboarding, payroll taxes, increased need for workers, healthcare, and other benefits. Also, companies have an added advantage of outsourcing their service centers to countries or regions with a lower wage rate for top-quality skills and workforce. Business Process Outsourcing vendors have a wide range of exposure to several clients, making them deliver effectively within a limited budget.
• Staffing Flexibility
A recent survey showed that many companies said flexibility is the second reason they will adopt Business Process Outsourcing vendors or BPO staffing companies. This flexibility allows companies to release the BPO staffing company when business activities are slowing down and the need for more staff becomes unnecessary. In making the most of a dynamic market system, flexibility, which includes hiring more staff when necessary and releasing redundant staff when needs arise, could be a real advantage and provide a competitive edge.
• Avenue for Staff Development
Much of the talks around Business Process Outsourcing for staffing have always been around cost-saving and flexibility, which are an unarguably profound impact. BPO for staffing companies can help internal staff acquire necessary and relevant skills. When a larger project is worked on, and internal staff lacks the necessary skill set to work on the project, the staff introduced through outsourcing can be an avenue for internal staff to acquire essential skills for future projects.
Final thoughts
Business Process Outsourcing has other numerous benefits that increase profitability, such as preventing you from burdening your employees with more responsibilities and others. It is of great significance to hire a Business Process Outsourcing Vendor or BPO staffing company that you can trust to allay the fear of confidentiality issues while your attention is fixed on your competencies to increase efficiency.