The Chatbots buzz was created back in 1966 with the world's first bot named ELIZA. Since then, the technological advancements in Artificial Intelligence have skyrocketed, giving developers the fuel to help their creations flourish.
Every business professional will talk about how important it is to use chatbots. However, many would not know how to use them efficiently.
This article will talk about chatbots and how to use them in any business for quick results! 
Why Are Chat Bots Important?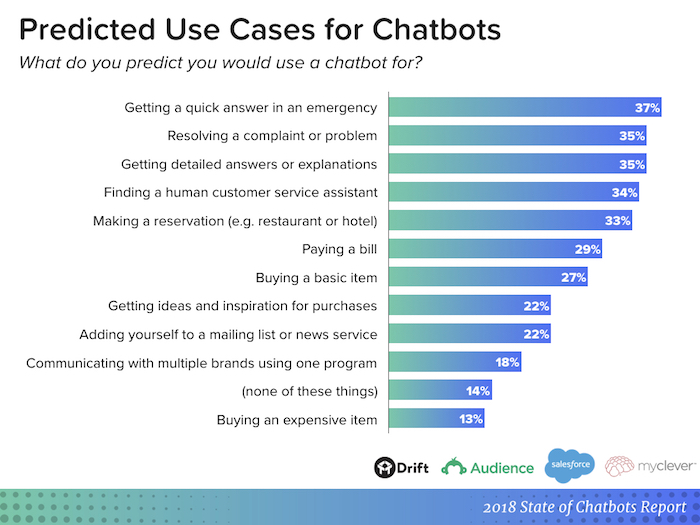 According to a study conducted by Facebook, 56% of people preferred to use chat over calling when contacting customer service. Moreover, a Google Trends analysis also shows that chatbots have gained momentum!
Chatbots are software infused with AI technology using natural language processing to generate a real-time conversation Consequently, customers get to have a simulated conversation about the business's website, applications, or messaging platforms.
It is an advanced way of harnessing a system of NLPs to initiate an expressive conversation between machines and humans.
Using chatbots have a wide range of advantages that a business can explore. Take a look at the list of benefits that make chatbots so famous.
Helps reach the audience with ease.

Quick-solving of queries and complaint solutions.

Enhances brand awareness by increasing positive lead generation.

Data-driven analysis based on conversations.

Helps boost sales with convenience.
With such benefits and unique attributes, the chatbot industry will grow to $1.2 billion by 2025!
How Does A Chatbot Work?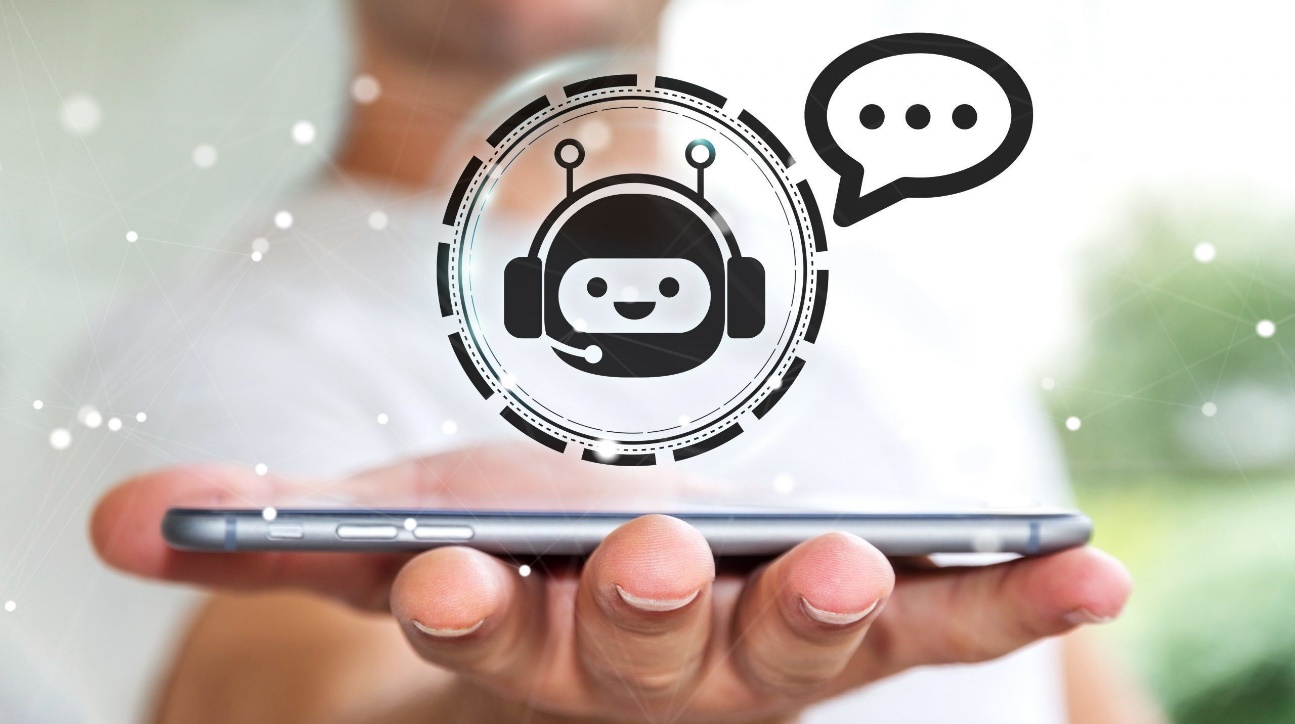 Knowing how a chatbot works will help in implementing its use in any business. Here are the aspects that lie at the core of every chatbot software.
Analysis Of The Consumer Request 
Extracting data and identifying what the user has requested is the first step of a chat bot's work. Moreover, this will help extract information that will assist the AI-driven entity in giving customer's a relevant response. 
Generating An Appropriate Response 
Once the chatbot has analyzed the question, it will provide a response based on NLP strategies.
This response can either be a form of predefined data from previous backend interactions. Or, it can be a contextualized or generic answer to the question! In some cases, the chatbot will ask another question to understand the query better. 
Getting Started With A Chat Bot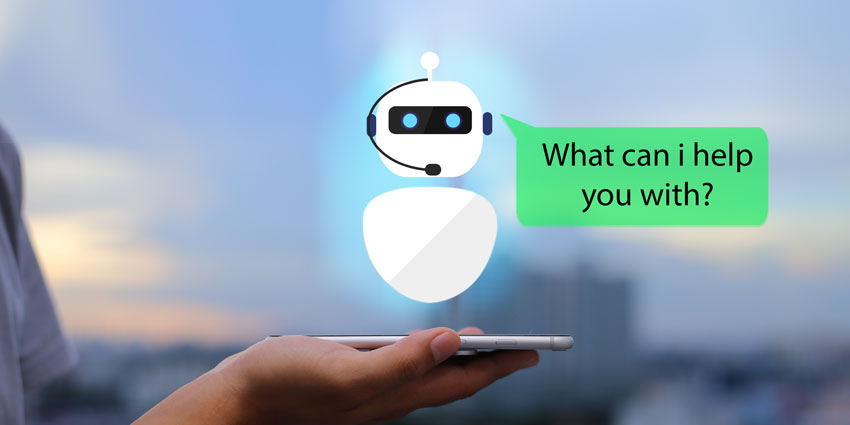 To use chatbots efficiently, here are some tips.
Using a chatbot-making platform that is seamless to operate and easy to navigate.

Providing real-time interaction by showcasing data on market sales.

Defining business goals without overloading the chatbot.

Creating an innovative support system infused in your chatbot.

Understanding the psychology of the user.

Enhancing a natural conversation flow to keep it "humane."

Keeping the interaction "to the point" and easy to understand.

Making sure that the chatbot has a simple interface.

Optimizing the chatbot to offer the consumers their desired results.

Staying educated about the competitor's strategy.

Providing 24/7 chatbot support.

Customizing the conversation uniquely to keep consumers engaged.

Crafting a personality and a humane persona for the chatbots.

Adding a visual aspect to every conversation.

Always providing a CTA at the end of a conversation.
Types Of Chat Bots That Businesses Can Utilize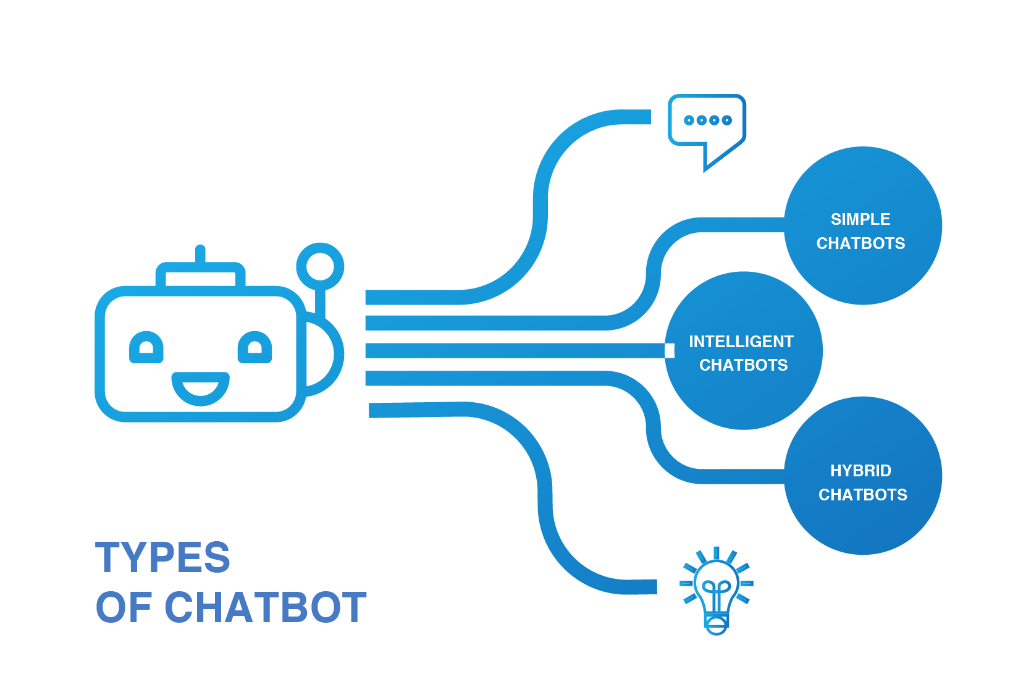 There are different forms of chatbots that an organization uses to generate the best results efficiently.
Support Chat Bots 
Such types of chatbots are developed to offer answers to a specific problem. The use of NLP ensures it can determine context and generate awareness. Furthermore, it helps improve customer satisfaction rates.
Used in: Retail, human resources, and health care industries. 
Assistant Chat Bots 
These bots have the same AI technology as support bots. It helps generate relevant answers to questions and keeps the user engaged. Moreover, infusing humor to interact!
Example: iOS Siri by Apple. 
Chatbots For Social Messaging 
A business can build its social media presence and incorporate the use of these bots. 70% of millennials use these chatbots to search for relevant results. Therefore, using messenger or WhatsApp will generate consumer awareness about the business.
Quick Reply Chat Bots
With the most advanced NLP techniques, this bot initiates a conversation based on predictive answers to questions. Furthermore, it has a predefined set of instructions that have a fixed response. 
Action Chat Bots 
These types of bots complete the consumer's request by providing an action. The hospitality industry can use this to provide information on bookings, statuses, etc. 
Summing Up
The digital connection between customers, AI-powered bots, and administrations is diminishing.
Chatbots have grown exponentially as over 50% of the world's enterprise uses them to generate positive results. Moreover, it is crucial to utilize the proper strategies for the best outcome. Knowing about the different types of chatbots will help in choosing the right one.
Therefore, with creating a proper marketing strategy, make sure to utilize chatbots in your business!