How often have you experienced receiving a perfect CV with high achievements but when you hire the candidate, they turn out to be unfit? Not very often but sometimes too often too. Awards, distinctions, education, and skills, all are great. But, they cannot tell you about a candidate's personality, traits, critical analysis skills, and logical thinking skills. For that, you need to test them. Psychometric assessment in recruitment is a testing method that 60% of recruiters used in 2017 to analyze the hidden traits and skills of an individual.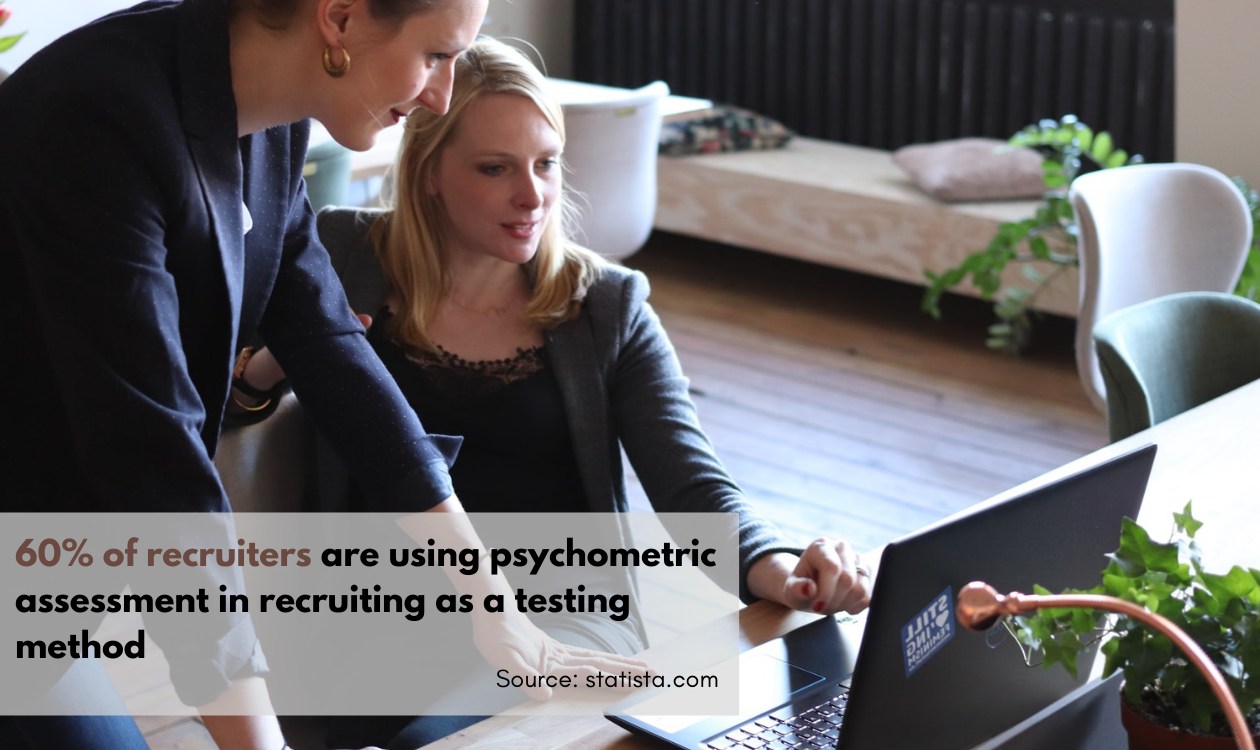 In this blog, you will learn about psychometric testing and its importance in recruitment.
What is psychometric assessment?
Psychometric assessment in recruitment is a test used to measure a candidate's logical intelligence. It helps you analyze how a candidate would perform in stressful and pressurizing working conditions. Sometimes, candidates need to be quick at decision making so psychometric tests are good to test their emotional intelligence and logical analysis skills. There are a variety of psychometric tests each used for specific purposes. Some of these tests include logical, numerical, critical, and verbal reasoning tests. Psychometric assessment belongs to the field of maths that uses the statistical description of variables and forms calculated decisions. 
Importance of psychometric assessment
The first question that arises is why to use psychometric assessment? Is it important? There are many doubts about psychometric assessment. So here you go, psychometric assessment holds its importance more than ever. Organizations cannot risk making abrupt decisions without proper precisions and calculations. Everything needs to be backed by evidence for better decision-making. Psychometric assessment helps test the abilities of individuals with a series of questions to judge individuals better.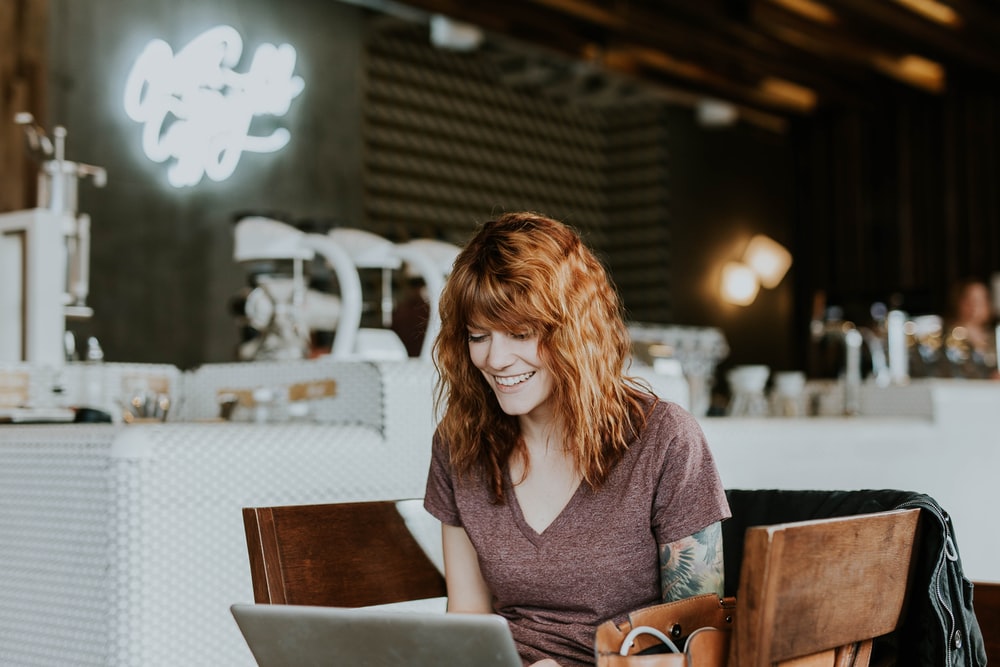 Here are some of the reasons why psychometric assessments are important,
1.   To understand the personality of applicants
Ever wondered what if you are hiring a psychologist and the applicant turns out to have an aggressive personality? This is the puzzle psychometric assessment is used to solve. It is important to analyze candidate personality and the traits they possess. They need to fit the job roles and have the essential traits for their duties. If your job requirements and candidate personalities clash, things will take a downturn.
2.  Accuracy of judgment
There are high chances your heart says a candidate is a good fit but their psychometric assessments tell a different story. No, you cannot rely on your emotional bias for a decision that your organizational future depends on. Psychometric assessments help in accurately judging each aspect of the candidate's personality and bring out the exact analysis of their personalities. This is very important because you need to rely on facts instead of emotions when making important hiring decisions. Suppose you are hiring a military candidate, would you want to rely on your assumptions? Not!
3.  Tells you about the adaptability of the candidate
It is possible that a candidate might seem to be a perfect fit for the job role and is at the top of your screening list. Every qualification matches the job description but upon conducting the psychometric assessment, you find out the candidate will not be able to survive in your organization. For example, your organization requires an emotionally strong candidate but the candidate turns out to be weak. Not all candidates can adapt to your organizational culture so before making the selection you need to find out who can. A candidate with personality clashes will feel suffocated and eventually leave. Wise is to make informed decisions with the support of psychometric assessments.
4.  To analyze the learning and development ability of the individual
How willing and able is the candidate to learn and develop in your organization? Can you tell that just by interviewing them or reading their CVs? Interviews and CVs are all made up to appear the best. But the real story can only be unveiled with psychometric testing. These assessments are important and tell you the ability of the candidates to grow which will eventually result in your organizational growth. Is the candidate capable of taking on challenges of innovating? If you ask them they will say yes because they would not want to lose the job opportunity. However, if you want the truth to come out, use psychometric assessments.
5.  Counts toward strategic organizational planning
What kind of leaders and managers do you seek? If your answer is someone who can grow your organization then psychometric assessment is very important. By assessing the candidates you will know about their leadership traits, decision-making power, and challenge and risk-taking abilities. These traits are important if you want your organization to survive as the fittest in a market full of rivals and opportunists. Instead of onboarding unfit leaders, using psychometric testing will help in strategic organizational planning. An outperforming leader can foresee. To identify the right candidate, psychometric assessment plays a vital role.
Organizational advantages of psychometric assessment
It is amazing how psychometric assessment helps us in learning more about the behaviors and attitudes of the candidates. By now we know how important psychometric testing is in the analysis of candidates. But how does that analysis help the organization? Here is how,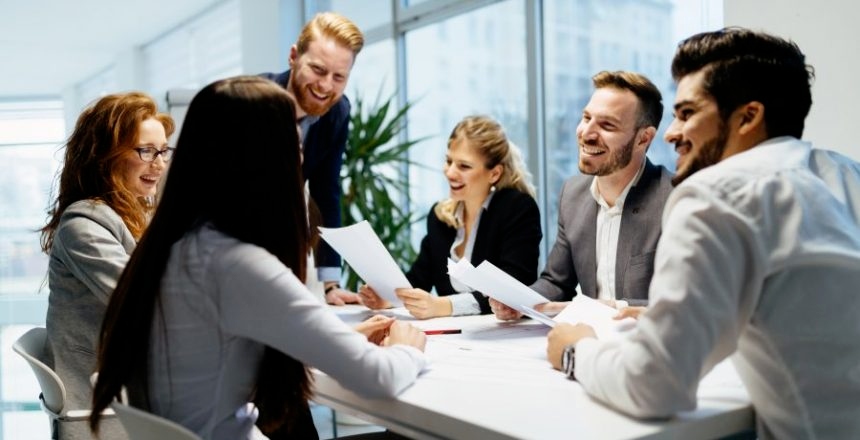 1.   Psychometric assessment improves organizational performance 
When the candidates perform their jobs with the right state of mind and attitude, they are more productive. They know what they need to do and how. Their work output is the epitome of perfection. But that only happens when you hire the right person in terms of their mental stability and capacity. Wrong candidates can lead you into an infinite dark pit.
2.  High employee engagement with psychometric assessment
A good mood and a positive attitude lighten up the surroundings with the same energy. With the help of psychometric analysis when you screen out candidates with the same energy they work in harmony. In a work setting, two positives attract and two negatives lead to destruction. If you want a highly engaged workforce that is consistent with goal achievement you should rely on a psychometric test to choose the right person.
3.  Low employee turnover rates
When all is well in your organization the employees will not leave you stranded. This is because when they fit in your organization's culture and resonate with their job roles they will be satisfied. This satisfaction will retain them which means lesser turnover rates. Higher retention with hard work is a cherry on top of your organizational growth. The psychometric assessment brings out the best in the employees. Furthermore, when they are in the correct organization they become more creative too. When they have the whole space to themselves with like-minded people they are also more open to change. However, this depends on their workplace climate and their ability to adapt. If you ask a fish to climb a wall, that is not happening. Hence, you need to put the fish in the sea and the cat on the tree.
4.  Psychometric assessment saves time and money
Time and money are very precious, we all know that. So why waste them on processes that are uncertain and may not give the right output? If you conduct a psychometric assessment in the initial stages of recruitment you will be able to continue with the people that you need. The behaviors, attitudes, and personalities need to match. Otherwise, you may have to bear the financial loss in billions with a prolonged process. Moreover, your employees may ghost you even before the job starts or after hiring. When you pre-analyze your staff there are lesser chances that they will stand you up. But when employees ghost or leave you, it will take a lot of time to recruit new candidates. And what is the guarantee that the recruits will stay? You need to be accurate with psychometric assessment because calculations have little chance to be wrong.
Types of psychometric assessment
There are many types of psychometric tests that you can use for higher accuracy when recruiting. These include,


Verbal reasoning

Logical reasoning

Situational judgment test

Personality test

Diagrammatic reasoning

Inductive reasoning

Logic

Cognition

Myers-Briggs type indicator

Practice aptitude test

Sixteen Personality Factor Questionnaire

Saville Assessment Limited

Sentence completion tests

Thematic apperception tests
Depending on your need and the type of job you are hiring for, you can use the tests.
Summing Up 
Psychometric assessment tests the logical abilities of your candidates and predicts their behaviors and attitudes. These tests are very important for you to hire quality employees that are not only book smart but street smart too. A decorated CV with so many awards and an impressive interview is no good if the reality is different. To find out the reality and to make the right choice psychometric testing is very important. It saves time and money and also improves organizational performance and employee engagement. It helps in strategic organizational planning, analyzing the learning abilities of your candidates, and informs about the adaptability of your candidates. To survive in a competitive market, you need to conduct a psychometric assessment before hiring. One extra step in the hiring process is better than carrying the whole process all over again. The perfect workforce will grow your organization.